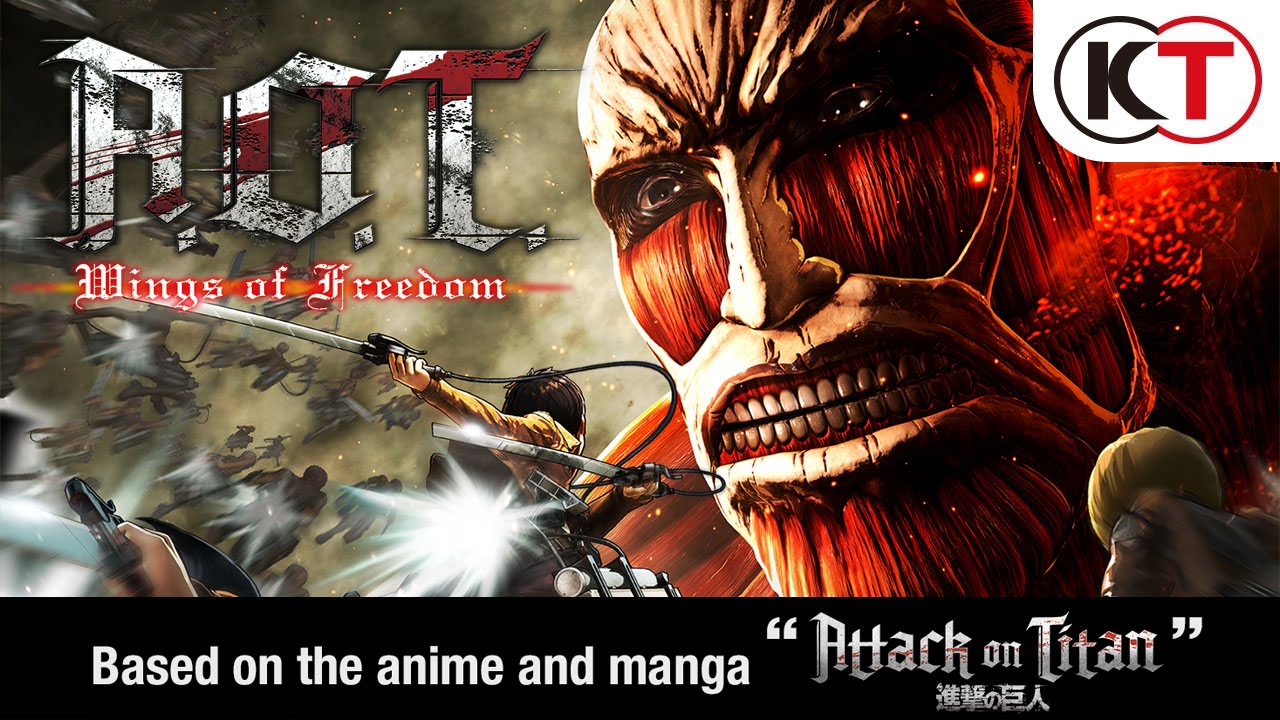 Check out the PS4-exclusive special edition
Following a successful launch in its native Japan, the eagerly anticipated action game will be released across Europe under the title: 'A.O.T. Wings of Freedom' on 26th August 2016.
'A.O.T. Wings of Freedom' closely follows the riveting storyline of Attack on Titan's first season and focuses on the exploits of various key characters, putting the player in a position to relive the anime's most shocking, courageous, and exhilarating moments. It revolves around the story of three young people who survive the destruction of their walled city district by enormous, man-eating Titans and eventually go on to join the Scout Regiment in order to protect humanity from this overpowering foe.
Today we are pleased to announce the release of a limited edition Treasure Box for A.O.T. Wings of Freedom which is packed with unique content exclusively for the PS4 in Europe. The Treasure Box will include a variety of exciting must-have items!
A.O.T. Wings of Freedom Treasure Box includes:
A.O.T. Wings of Freedom PS4 Game.
Original Game Soundtrack.
Official Scouting Report (an artbook showcasing the range of characters, weapons and environments the game has to offer, as well as an insight into various parts of the game).
Muffler Towel featuring a heroic design of Eren, Mikasa and Levi.
6 Pin Badges with two different designs for each character.
Digital download code for an alternative special costume for Armin.
A.O.T. Wings of Freedom will be available on 26th August 2016 for PS4 (also available on PS3 and PS Vita via digital download on PS Store). For more information, please visit the official site: http://www.koeitecmoeurope.com/aot