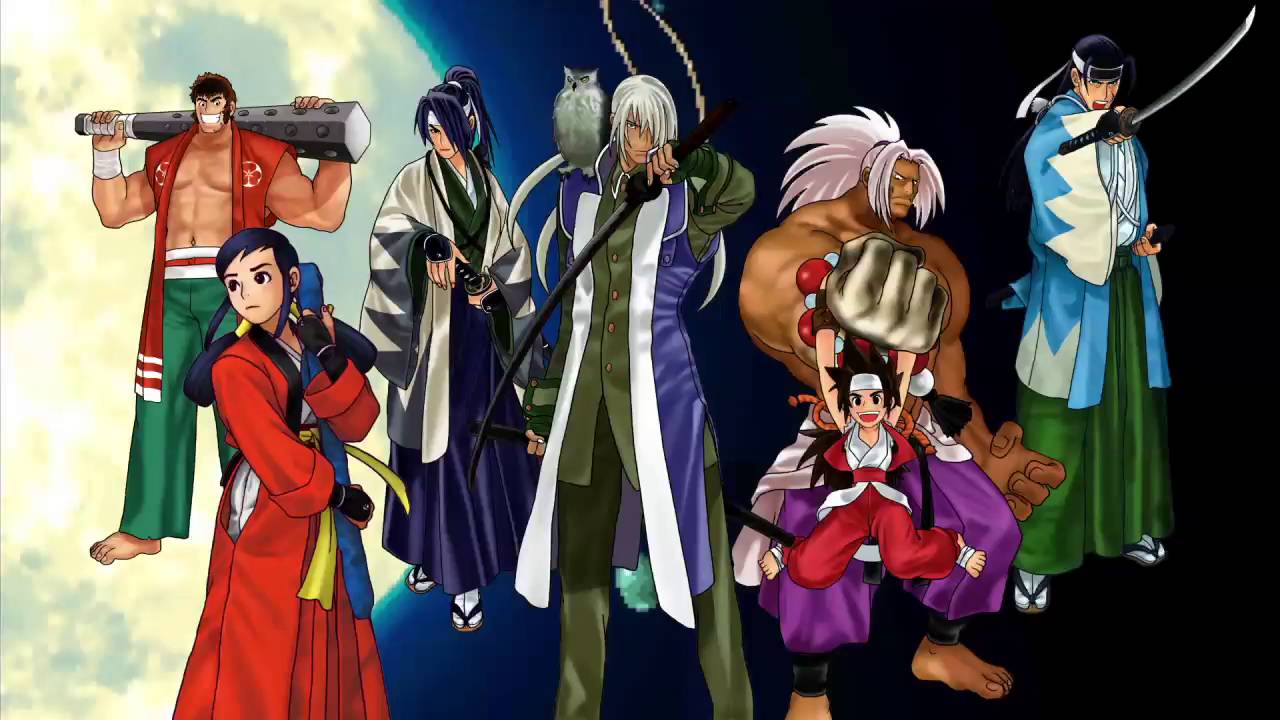  SNK PLAYMORE's revered versus fighting available on PlayStation Store from 25/5
The Last Blade 2 originally came out in 1998 as the sequel to The Last Blade. Together with Samurai Shodown, the blade-based fighting game genre was born on NEOGEO together with this groundbreaking series. A true arcade classic featuring masterfully crafted 2D dot-pixel graphics and gameplay, over the years The Last Blade 2 has become one of the most highly revered, unique, and competitive fighting games in the genre's history.
Recently, on 19th March 2016, a yearly tournament for The Last Blade 2 (and Garou: Mark of the Wolves) was held in Tokyo, and SNK continued to be impressed at how many people still play this game here in Japan as well. There was much excitement around the tournament.
Since its announcement at PlayStation Experience 2015 in San Francisco, little has been revealed regarding this new PSN version of The Last Blade 2. However, we are happy to announce that we are now ready to bring this masterpiece back to all of you in Europe/EMEA territories this May, with PS4 and PS Vita versions including Cross-Play and Cross-Save functionality, and online multiplayer. We at SNK would like to thank you for your great patience over the past few months.
Code Mystics Inc., based in Vancouver, Canada, has worked very hard on the development for the emulation and online multiplayer for this release. We first considered if the "rollback" online netcode would be a good fit with The Last Blade 2's gameplay. The rollback basically minimises lag from local user input over the internet. However, when you play the game with a friend who lives on the other side of the world you may see your opponent character "teleporting" due to huge online latency between players.
We discussed this with SIE Third Party Productions and Code Mystics and made the decision to focus on how players can experience the original NEOGEO gameplay during online multiplayer in the best way. This is why we have ultimately avoided rollback netcode, and moved forward with using Code Mystics' proprietary online technology instead.
You can pre-order from today – and bonus original PS4 and PS Vita themes will also be available for those who purchase this Cross-Buy bundle on PlayStation Store. Don't miss this wonderful opportunity!
Sharpen your sword in readiness for The Last Blade 2's release on 25th May, and get ready to cut down all your rivals in multiplayer.
Ready… SLASH!