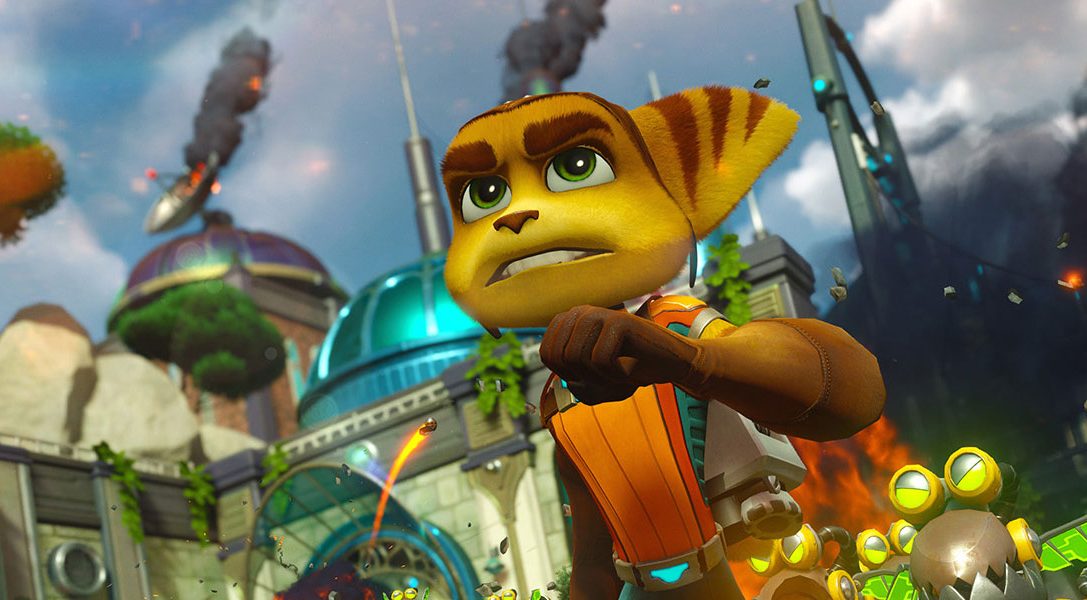 The much-loved duo return with a critically-acclaimed reboot of the original game
It's finally here! Ratchet & Clank arrives on PlayStation 4 across the PAL region today (UK release to follow on 22nd April), with an adventure that retells their origin story and ties into the major motion picture releasing in cinemas around the globe this spring.
This has been a project that we here at Insomniac have poured ourselves into. The original 2002 Ratchet & Clank is a classic, and we worked hard to re-imagine the original game in a way that will feel familiar but very different to fans of the franchise, and also offer a perfect entry point for players who haven't played much – or any – Ratchet & Clank.

You'll still experience Ratchet meeting Clank, and a plot centered around the evil Chairman Drek and the Deplanetizer. You'll visit Novallis, Veldin and Kerwan. But while these locations will be laid out similarly to how you might remember, the gameplay is completely different.
Modern Ratchet controls (remember, you couldn't strafe in 2002!), an arsenal of greatest weapons from across the series, brand-new Clank gameplay, brand-new boss gameplay, brand-new ship gameplay, the jetpack from Nexus, and completely new areas and paths in some of the locations you know well take this well beyond a simple remaster. It's the ultimate version of Ratchet & Clank.

But you don't have to take my word for it, the critics agree. As of this writing, we have a stellar 86 on Metacritic, with 57 reviews and all of them positive.
We're so excited to return to the Solana Galaxy with you. Please let us know what you think of the game on our Twitter and Facebook pages. And we'll see you at the cinema soon!