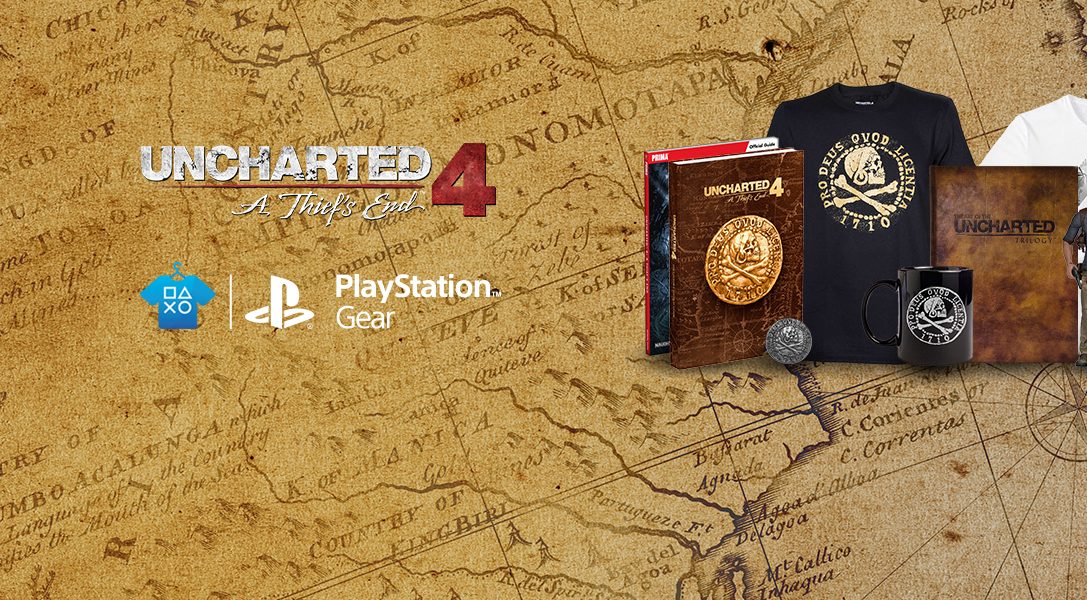 Check out the full range of Nathan Drake merchandise launching soon
I am happy to share with you that the Uncharted 4 range is now live and available to pre-order on the PlayStation Gear Store.
To help you get ready for the biggest adventure of the year, we've worked with Naughty Dog to assemble a great range of Uncharted accessories, strategy guides and more.
For those collectors out there, there's even a 7″ Nathan Drake action figure.
This impressive model has over 25 points of articulation and is equipped with climbing ropes, pistol and an AK-47. The figure also comes in collector-friendly deluxe window box packaging.
For the intrepid explorers who want to delve deeper into the world of Uncharted, there's the limited edition Uncharted 4 Collector's Guide. This book is a treasure trove of tips, strategies and illustrated maps, all bound in a stylish hardcover.
We also have the limited edition Art of Uncharted Trilogy book, a vast collection of the series iconic artwork, exclusive to the Gear Store.
Check out the full range at the PlayStation Gear Store.