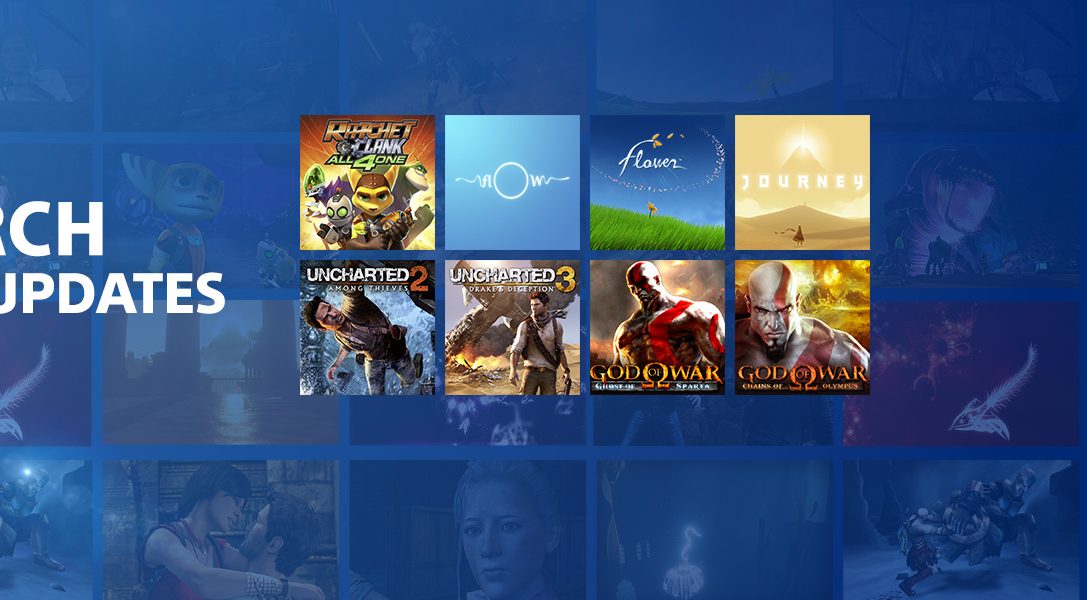 The games streaming service now boasts 180+ playable titles

Me: Knock, knock.
You: Who's there?
Me: Twenteet.
You: Twenteet who?
Me: Twenty-two titles added to PS Now!
You: X-O
That's right ladies and gentlemen – we went BIG for your latest update.
If (heaven forbid) you weren't part of the PS3 generation, then this is the influx you've been waiting for. With 22 newly added PlayStation exclusives from a selection of our bestselling franchises, you can finally enjoy the games you missed whilst being totally forgiven for your earlier misdemeanours!
Uncharted 4 is only weeks away from hitting PS4s around the world so there's no better time than to get up to scratch with the rope swinging, gun slinging series. That's why we're delighted to announce that the full PS3 trilogy can be played right this very second on PlayStation Now. What are you waiting for? Go get your stream on people.
Well, for those of you who haven't already scrambled for your controllers, we've also added the award-winning, awe-inspiring Journey, FlOw and Flower, giving you the keys to a dreamlike dimension for you to explore to your heart's content.
On top of that we've also added even more Ratchet & Clank and God of War games to the prequels we already have in the library, as well as tonnes of other titles from all sorts of genres.
Here's the list:
God Of War: Ghost Of Sparta HD
God Of War: Chains Of Olympus HD
Anarchy: Rush Hour
Ricochet HD
Snakeball
Magus
If you're not a subscriber yet then there's no better time to join the gaming revolution – get your one week free trial today by heading to PlayStation Store on your PS Vita, PS3 or PS4 to download the PlayStation Now app, browse the games available and start streaming your favourite PS3 titles straight away. Once you've enjoyed your free trial, you can continue to experience the freedom to play for just £12.99 per month.
No PS Vita, PS3 or PS4? No problem. You can also access PS Now via PlayStation TV and compatible Sony Blu-ray players and Sony Bravia TVs. Just connect your DUALSHOCK 4 controller to one of those listed devices to take your gaming to another dimension.
If you're still here, thank you for reading – now go, absolve your sins.