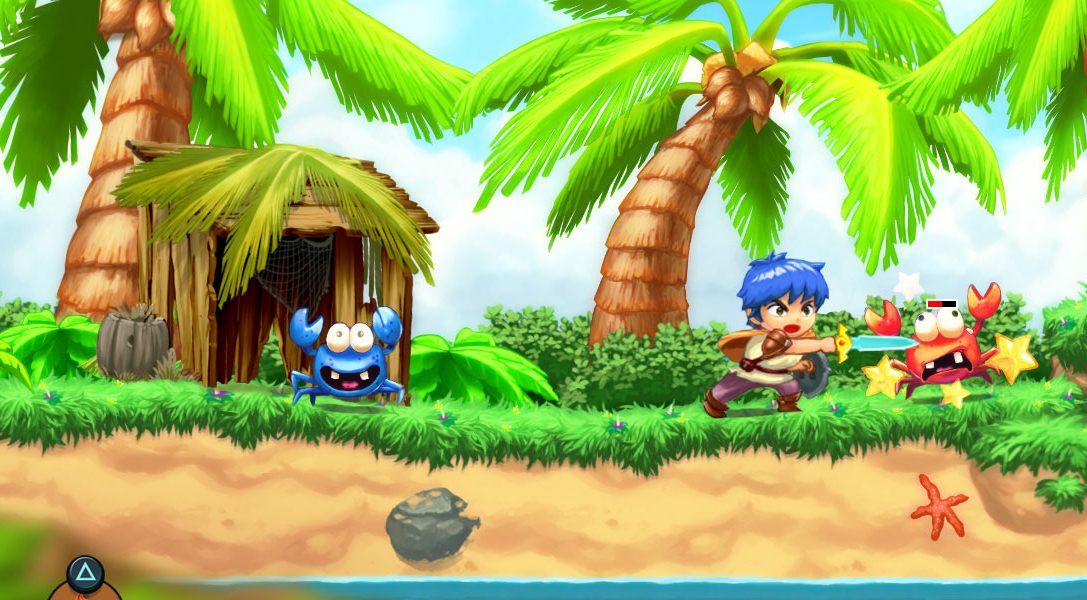 Wonder Boy creator Ryuichi Nishizawa returns for a new platforming adventure
We're celebrating! 2016 marks the 30th anniversary of the beloved Wonder Boy series which started with a simple but solid arcade game developed by Escape (later known as Westone). The last game in the series was Monster World IV (1994) and it went silent for more than 20 years. Have you heard of it?
The return of a legend
We're so excited to say that we've been able to team up with the series creator Ryuichi Nishizawa and revive it with our new game Monster Boy, which launches on PS4 this year. As a fan of the classic games and the Metroidvania genre, it felt unreal to be able to work on a new game which brings back the spirit of the series in every way possible.
We loved Wonder Boy III: The Dragon's Trap a lot for its transformation feature, so we took it as the biggest inspiration. Monster Boy continues the colourful, side-scrolling adventure tradition with a character who can transform into different animal forms to solve puzzles and proceed in a connected (open) game world.
More than a spiritual successor
With the help of Ryuichi Nishizawa and LAT corporation licensing, we've gained access to the whole library of characters, graphics assets, sounds, and music from the entire Wonder Boy series.
While we're creating a new experience targeting 1080p at 60 frames per second with hi-res 2D visuals, we're happily bringing back our favourite monsters, music tracks and features of the classic games. We're working hard to deliver a game that you will be able to fully enjoy as a fan of the series but also if you never heard of it.
OMG! Yuzo Koshiro, Motoi Sakuraba, Michiru Yamane!
When we started the game production two years ago, we would've never believed to be able to work with many personal childhood music heroes from Japan — we contacted them anyway and to our surprise they joined the team!
The music production is led by Yuzo Koshiro himself who is most famous for his music in Streets of Rage, Actraiser, Shinobi, and Ys. Furthermore, we worked with Motoi Sakuraba, Michiru Yamane, Keiki Kobayashi, Takeshi Yanagawa, and singer Haruka Shimotsuki. We believe music is so important for a great experience.
There are a lot of original tracks in Monster Boy, but we also re-arranged the most famous music tracks of the classic series. Last but not least, music tracks get their finishing touches by a real instrument recording session. It's so cool.
We're planning to finish the game production within Q2 this year — please stay tuned for an exact release date in 2016. Will you celebrate with us?