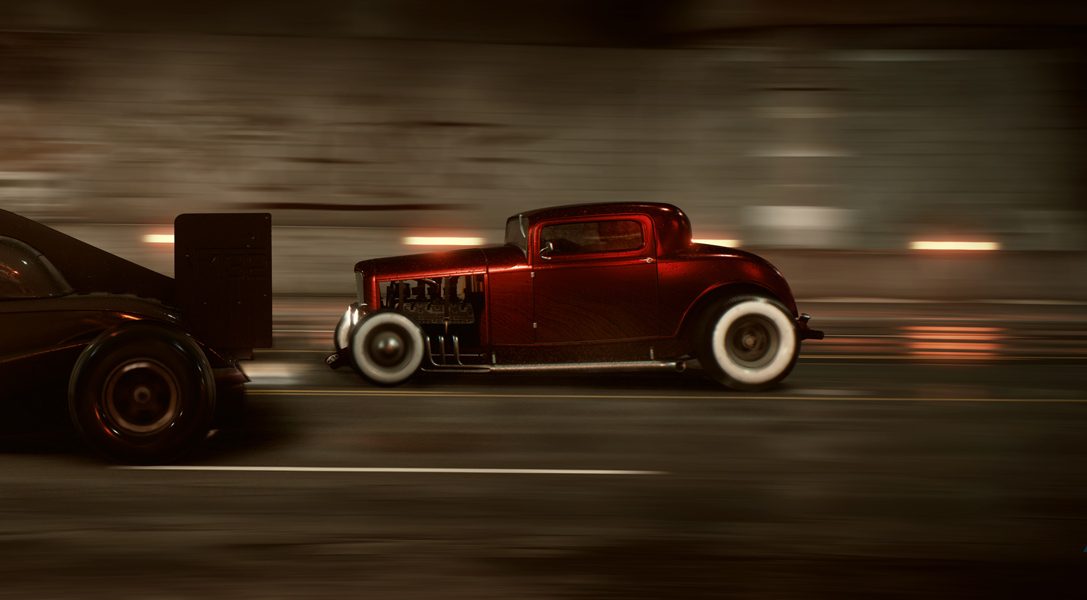 Manual transmission, hot rods and drag racing are among the new additions
Hey everyone! As always, it's a pleasure to be amongst you and today I've got some hot news about the latest Need for Speed update, due to arrive this Thursday (3rd March). Did we mention it's free?
New feature: Manual Transmission
It's a feature we know many of you have been asking for and we're really pleased to be able to confirm that it'll arrive as part of the Hot Rods update next week. Experience a totally new side of your car as you make the switch over to Manual, giving you all the control you could ever need.
New cars: Hot Rods
Arriving fresh into Need for Speed are two brand new Hot Rods. Starting with the 1932 Hot Rod which will come with four unique Bodykits. Each of these bodykits has the potential to transform your Hot Rod into a great new look; Soft Top, Coupe, Sedan and Pickup.
The second Hot Rod being added into Need for Speed is the Aaron Beck 'BeckKustoms F132'. This is an absolute monster of a ride and defines the word 'custom'. When you take the shell from a Ford 1932, gently massage it into a fierce Formula One style chassis and strap in a high performance NASCAR engine, this is what you get.
New events: Drag Racing
If you mix up Hot Rods and Manual Transmission what do you get? Drag Racing! Inspired by the Drag Events of previous NFS titles, these new events are the perfect place for you to get your speed fix.
Unleash a burnout on the starting line to prime your wheels, align in the start box and time your revs perfectly. Think wisely about the use of nitrous, as it may just influence the outcome of the event.
New feature: The Warehouse
If you've been running out of garage space then fear not. Within the Hot Rods update comes the Virtual Warehouse, a new extension to your already existing garage taking your combined garage space up to ten cars in total.
Perfect for those eyeing up a new ride and no excuse now not to take a Hot Rod for a fun-filled spin around Ventura bay.
Wrap Editor improvements
It's no secret just how much we love the wraps you've been creating and with the addition of the Hot Rods update we're making a few changes to the Wrap Editor to make it even better.
The first of which is a coordinates system which will allow you to position decals with a lot more accuracy. This information will now be shown in a panel below the selected decal in the edit decal menu and will update in real time when the decal is transformed.
Writing on your car also becomes even easier as we introduce Text Decals 2.0 and selectable fonts. Simply select your desired font and a popup will appear where you'll be prompted to input your desired text.
New Trophies!
There are three new trophies for you to go out and unlock:
Drag Queen – Win five Drag Race events
Wrap it up – Download a shared Wrap
Kustom kar – Buy your first Hot Rod
The Hot Rods update arrives this Thursday on 3rd March and is free to all Need for Speed players.
We'll see you on the streets!