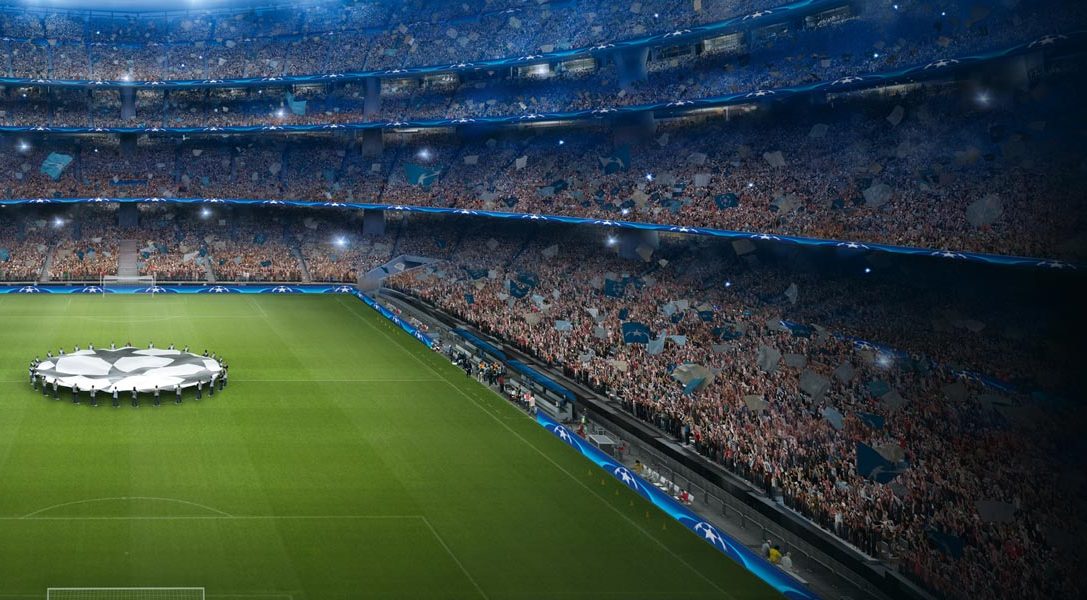 Instant goal notifications, matchday radio, new videos, more
Tomorrow sees the start of the knockout stage of the UEFA Champions League and to coincide with these matches, we have added some new exciting features to the PlayStation F.C.UEFA Champions League app. Check out the new features below and if you haven't already, download the app now for free from the PlayStation Store.*
Instant goal notifications, fixtures & results: Keep an eye on upcoming fixtures and previous results, and receive goal alerts for your favourite team or for all matches. Never miss a goal from the UEFA Champions League, even while you're playing games on your PS4.
Matchday radio via TuneIn: Listen to live matchday commentary in the background while you play.
Videos: watch the latest videos from the UEFA Champions League. PlayStation Plus members can also relive some of the best classic matches from previous seasons.
Clubs & player information: Check out data on teams and players, and enjoy the latest videos for that specific club. Simply go to the Standings tab and press the X button on whichever club you wish to take a look at.
On top of all this, you can compete against your friends in the PlayStation F.C. Leaderboard with Fantasy Football, Top Five and Predictor for the chance to win weekly prizes, end of season prizes and the Grand Prize, which includes tickets to the UEFA Champions League Final Milan 2016**. The Free to Play edition of PES 2016 myClub can also be accessed and downloaded via the app and you can also view your PES League stats.
Find out more on the PlayStation F.C. UEFA Champions League app or for tips check out our full guide.
Download the app now on PS4 for free.
*You must be over 18 years-old to download this app. It is only available in the following languages: English, French, German, Italian, Portuguese, Russian and Spanish.
** Prize competition only open to the following countries: Australia, Austria, Belgium, Czech Republic, Denmark, Finland, France, Germany, Hungary, India, Ireland, Netherlands, New Zealand, Norway, Poland, Portugal, Russia, Slovakia, Spain, Sweden, Switzerland, Turkey and the United Kingdom . Read full terms and conditions