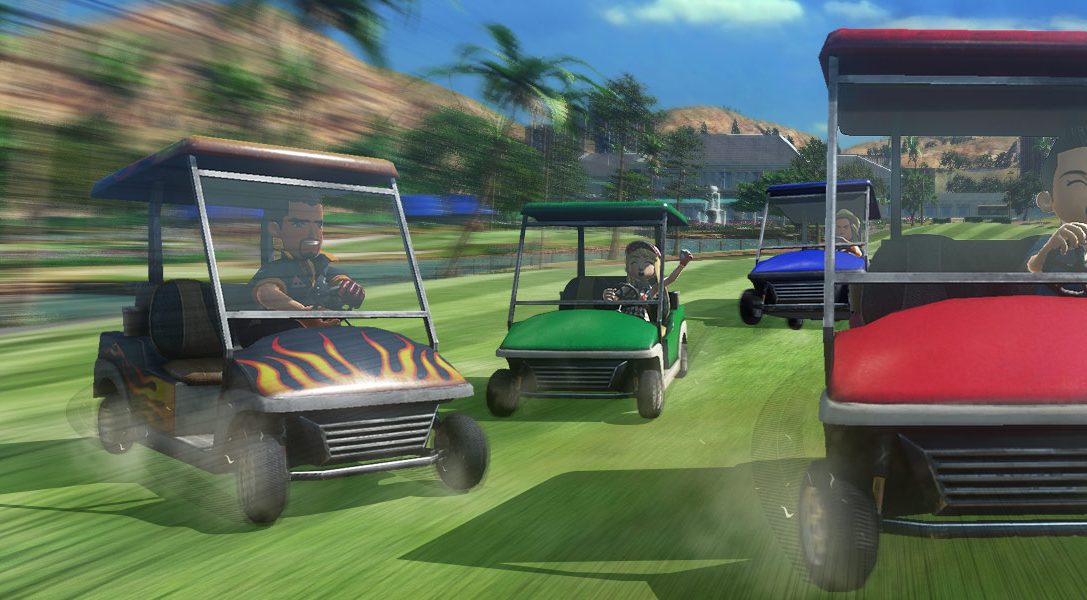 The long-running sports franchise returns with a host of new features
As you may have heard, we had the latest iteration of the classic Everybody's Golf franchise on display at PlayStation Experience in San Francisco this past weekend. Visitors were able to check out the game and experience one of the brand new game modes as well. I'm here to tell you all about the ins and outs of New Everybody's Golf, coming exclusively to PlayStation 4.
As you may know, Everybody's Golf is one of PlayStation's oldest franchises and originally debuted in 1997. Over the years, it has delivered a fun and accessible golfing experience, with its unique stylised graphics and realistic golf mechanics and physics, to players on all of PlayStation's home and handheld consoles.
With this latest iteration, we are adding to the mix character creation and customisation, a robust online experience, and free roaming on the game's golf courses, including the ability to drive golf karts anywhere you want.

In past Everybody's Golf games, unlocking new golfer characters and building a lineup of athletes with various strengths and weaknesses was key. However in New Everybody's Golf, players start by creating and dressing their very own golfer, utilising a deep set of customisation tools. By playing and completing specific tasks, players can level up their personalised golfer and build strength for long drives, precise control for putting on the green, and more.
New Everybody's Golf will include a variety of golf courses set in a variety of environments. And rather than being automatically transported to the tee for each hole, all golf courses will be free roaming, meaning you can walk around, explore, and more anywhere you want. Take a spin in your golf kart, or stop by the pond and try to catch a few fish. And you'll see other online players going about their business as well.
Aside from just solo play, utilising the PlayStation Network, New Everybody's Golf will offer a wide variety of connected online gameplay modes. Unlock new missions and tasks to unlock rewards, play in competitive game modes and tournaments, or even cooperative and team-based competitive modes. At PSX we even showed off a new team-based mode where players try to complete as many holes as possible within an allotted amount of time, with the team getting the most points winning the round.
Stay tuned for more information about the game right here on PlayStation Blog, and happy golfing!