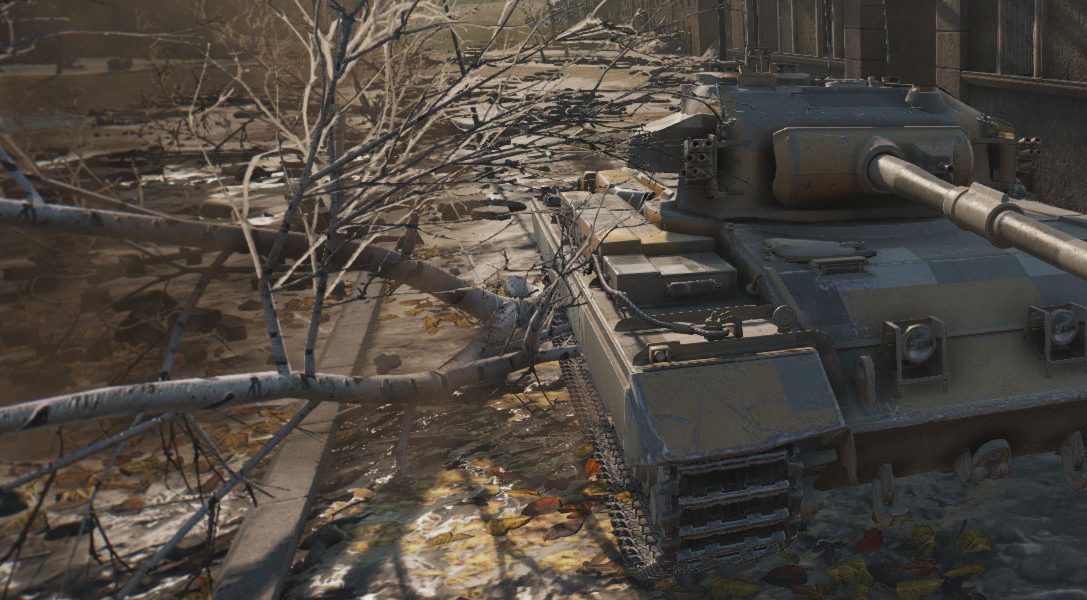 Start battling it out from 4th December – no sign-up necessary
Hello again. TJ Wagner, Project Lead at Wargaming.net for World of Tanks on PS4 here with some great news. World of Tanks is holding an open beta weekend from 4th December through the 6th. No sign-ups are necessary, just download the game and start battling it out in 15v15 heavy metal tank battles!
"What is World of Tanks?" you may be asking yourself. Well simply put, it's the most successful tank actionMMOshooter out there and now it's coming to PlayStation 4.
You choose from a variety of tanks from different nations (ex. USA, Germany, Russia, etc.) to get started, and then hop into battle. Every match earns you rewards to upgrade your tanks and acquire new ones. You can also use these resources to customise your tanks with supplies, equipment, camos, emblems and inscriptions.

There are five tank classes to choose from to fit your playing style, light scouts, medium brawlers, heavy monsters, tank destroyers and Artillery. You'll play in 15 versus 15 multiplayer battles on dozens of maps from around the world. Fight it out in lush jungles, barren deserts, dense cities and more.
World of Tanks is completely free-to-play, it costs nothing to check it out and nothing to reach the furthest point in the game. There's no pay-to-win here as all premium items are cosmetic or help you earn experience faster.
All your progress in the open beta will carry over into the full game when it releases so get a head start on your friends while you can, they'll surely be playing World of Tanks.

As a bonus, we're giving away an exclusive PlayStation 4 premium tank with a PlayStation inspired skin just for downloading the game. Play during the open beta weekend and we'll award you with a second premium tank with a custom emblem. This free premium tank, the M22 Locust, is one of my all-time favorite American Scout tanks and I'm excited to have you try it out.
World of Tanks on PlayStation 4 will continue to have exclusives at launch, like custom and earnable free Girls und Panzer content (hint, think tank). There will be two PlayStation 4 exclusive maps at launch including the biggest map ever made for World of Tanks.
It doesn't stop there either as we're supporting the game with HUGE monthly releases of more maps and tanks. To learn more about World of Tanks on PlayStation 4, head over to ps4.worldoftanks.com and sign up. We will send you regular updates about World of Tanks on PS4, including game tips and further announcements regarding the beta and release.
It's hard to believe the open beta is launching in just two short weeks. Mark your calendars and I'll see you on the Battlefield in World of Tanks on PlayStation 4.