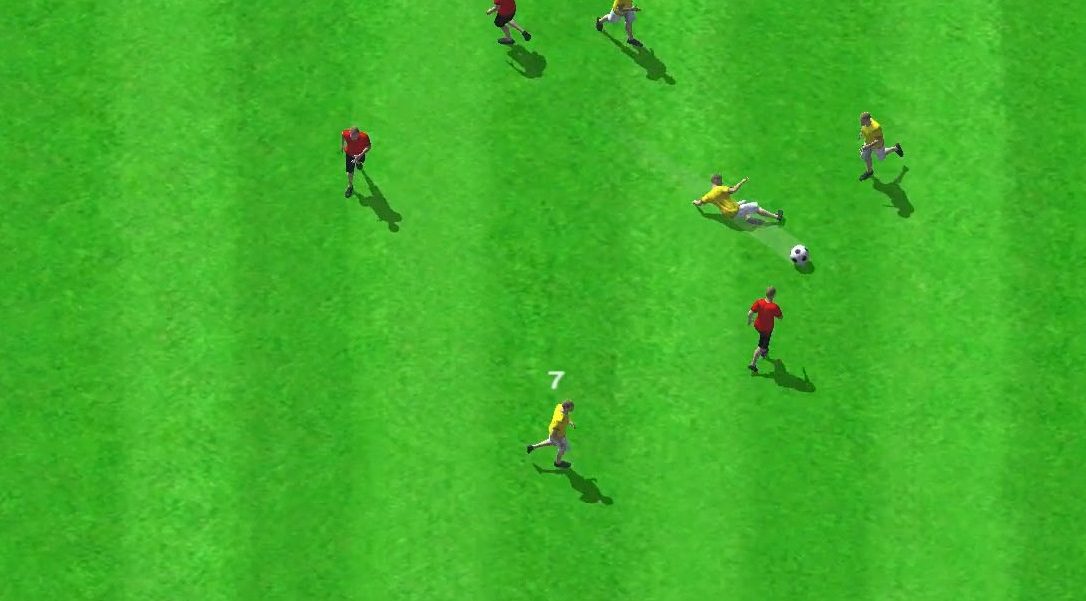 Veteran developer Jon Hare returns to the pitch with a new team
Hi PlayStation gamers. This is Jon Hare. I'm a game designer and used to be co-owner of Sensible Software. We had a string of hit games across Europe in the 1980s and '90s including Sensible Soccer, Cannon Fodder and Sensible World of Soccer. I am also a massive football fan so I am really excited to be bringing a new football title out next year for PlayStation 4, called Sociable Soccer.
We're launching a Kickstarter today to help fund development, and I'm working on the game with an amazing team of development superstars who count the likes of Max Payne and The Walking Dead on their CVs. If all goes to plan, we aim to have it finished by the end of 2016.
Sociable Soccer is the spiritual successor to Sensible Soccer and it's already starting to play with the same quick speed and fine sense of control over the ball – it will be every bit as quick and intuitive as my previous football games. Players can choose from a number of different camera angles and controls to play the game the way they like. I always prefer it zoomed out above the pitch, scrolling up and down.

The game features over 500 real world teams, including all the national sides in the world and most of the major leagues, alongside a selection of fun Custom teams.
Up to eight players at a time can choose their own teams and play competitions together on the same machine, and there are over 30 trophies to win in single player mode.

But what I find really exciting about this game is the online multiplayer leagues. When you first log into the game you will be asked for your nationality and the football club you support, then you'll create a player avatar and add it to one of a number of 'Clans' full of other players' avatars. Matches between clans online can be set up instantly and will affect the clan's position in the online Clan ladder league.
More excitingly, you can also play for the club you support against fans from rival clubs in the online Club Ladder Leagues. Club teams will be divided into divisions and each week you can compete to try to increase your team's average points per game to ensure they're promoted or avoid relegation.
Imagine playing for Norwich fans against Liverpool fans and knowing that every other fan of your real life club is playing for the same clan as you online, fighting for the team you love.
If you do really well with your club then your player avatar can even get called up to the squad and play alongside your real life sporting heroes on the pitch. If you player avatar does well for your club then he might even get the call up to play for the national squad when you play in the Sociable Soccer online national league.
Today we launched the Sociable Soccer Kickstarter campaign and we would be really grateful if you could show your support by clicking here and back the game.
Thanks and speak to you again soon.