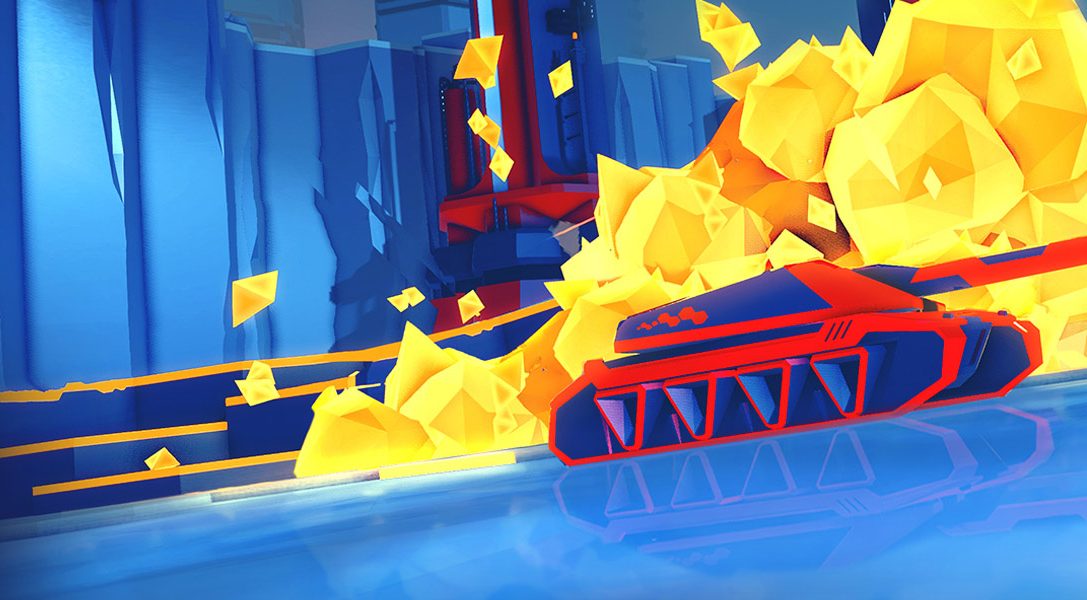 Rebellion's epic tank battler shows off new gameplay during Paris Games Week
It may seem silly to say this after 23 years in the games industry, but it still surprises me just how much can happen in four months! The last time PlayStation Blog invited me to write we'd just announced Battlezone at E3 in June, showing off a very tiny, very early slice of the game to select press.
Come the summer, Battlezone has been put through its paces by the gaming public at events across America, Europe and the Middle East!
And today marks another landmark. During PlayStation's Paris Games Week media briefing it was announced that Battlezone is going to be a launch exclusive for PlayStation VR, and we've released a thumping new gameplay trailer and some beautiful new screenshots to celebrate!
The first thing you'll notice is that the footage shows off some stunning new environments, from sleek cities to lava-scarred industrial wastelands and sub-zero frozen wastes, all translated into Battlezone's trademark retro-futuristic visuals.
We've got some amazing tech powering these huge levels (something we'll talk a little about that in the future hopefully) but for now what I can tell you is the aim is to use VR to make each environment feel as awe-inspiring and monumental as possible from the cockpit of your tank.
Look more closely at the trailer and a few more details start to emerge as well, including new enemy tank variants, new artillery weapons, and some striking new power-ups that allow the player to deploy special area of effect attacks, boosts and other modifiers.

We're still very much at the experimental stage so most of these abilities don't even have official names yet, but we want to deliver a blend of fast, intense arcade vehicle combat with more tactical, customisable elements and really exploit the amazing battlefield awareness and sensations that VR provides.
If you're lucky enough to be heading to Paris Games Week make sure you head to the PlayStation VR stand and give Battlezone a try. For those of you who may have already played it, we've worked closely with PlayStation's tech team over the last few weeks on some important techniques so the virtual reality experience will be even smoother, even for those not yet accustomed to VR.
Of course, if you've played Battlezone at a recent event feel free to get in touch with me @RebellionJason or @Rebellion on twitter and let us know what you think of the game!
We can't wait to release Battlezone alongside PlayStation VR next year, it'll be a huge moment for gaming, and we hope you'll join us for the ride.