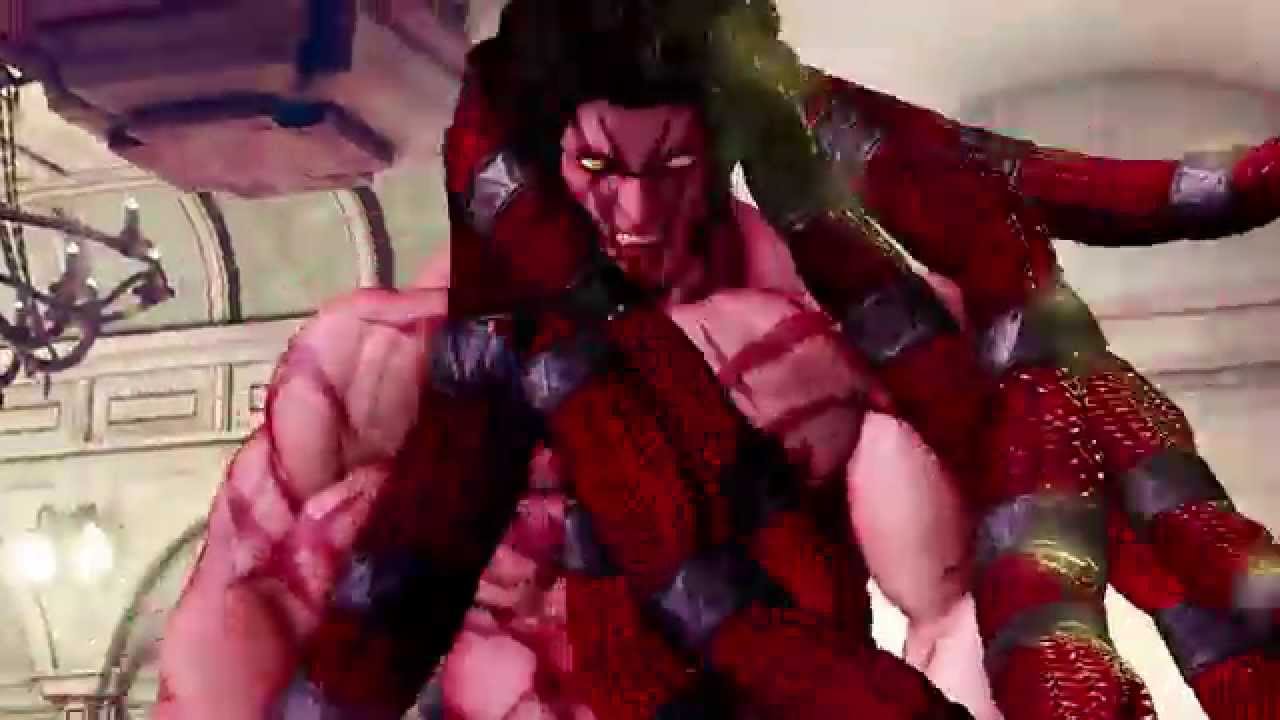 Plus, full details of Capcom's post-launch plans
Hi Street Fighter fans, Matt Edwards here from Capcom. This week, the team and I will be showcasing Street Fighter V at Paris Games Week, and hot damn, what an eventful show it's due to be!
We've just announced the release date of Street Fighter V and throughout the week we'll be giving the Street Fighter community its first taste of Dhalsim, the iconic Yoga master who's gained a lot of new tricks since we last saw him flexing and stretching in Ultra Street Fighter IV.
Not only that, we've just pulled back the curtain on some of our post-launch plans for what's undoubtedly the most anticipated fighting game of this console generation.
The big news is that Street Fighter V launches 16th February 2016! But the surprises won't stop there – not by a longshot! You can look forward to six additional characters in the 2016 Season. This will bring the total roster up to 22 fighters by the beginning of 2017.
The characters will be released individually and will be spaced out throughout the year after the core game launch. Who will these characters be, you ask? That's not something we're revealing right now, but whether you're new to the series or a diehard fan that's looking for a new chapter to get trapped in, there'll be something for everyone.
These new characters, along with all our post-launch content, with be earnable with our new currency system. The purpose of Fight Money is to reward players who stay engaged with Street Fighter V over time. We're still ironing out the details in terms of pricing and accumulation rates, but you'll be able to earn Fight Money by levelling up your characters (something which won't affect gameplay balance) and completing daily challenges. These challenges range from winning three matches in a row to landing 10 Screw Pile Drivers with Zangief, and by motivating players to engage with a steadily growing roster across a plethora of online and offline modes, the hype will build for many years to come.
Volcanic hype is one thing, but in the here and now, I want to tell you about the return of Dhalsim. With his arsenal of lingering projectiles, teleports and long-range pokes, he instantly stands out as the first true zoning character in Street Fighter V. But far from relying on former glories, his V-Skill and V-Trigger offer lots of new strategies. The Yoga Float is the next evolution stage of Dhalsim's spiritual mastery. It's a V-Skill that lets him float in the air for a few seconds, and during this time, he has access to all his airborne attacks and special moves.
If the idea of a levitating yoga master doesn't get you excited, then how about a V-Trigger that turns the floor into a sole-smouldering danger-zone? The Yoga Burner does exactly that. Once the V-Gauge is full, Dhalsim can fire off a jet of flames that sticks to the ground for an extended period of time. If the opponent walks into this area, they take grey damage. This can be recovered by moving out of the flames, but then again, when has backing away from Dhalsim ever been a good idea? All we know for sure is that Dhalsim is back, and this time, he's going to watch the world (warriors) burn.