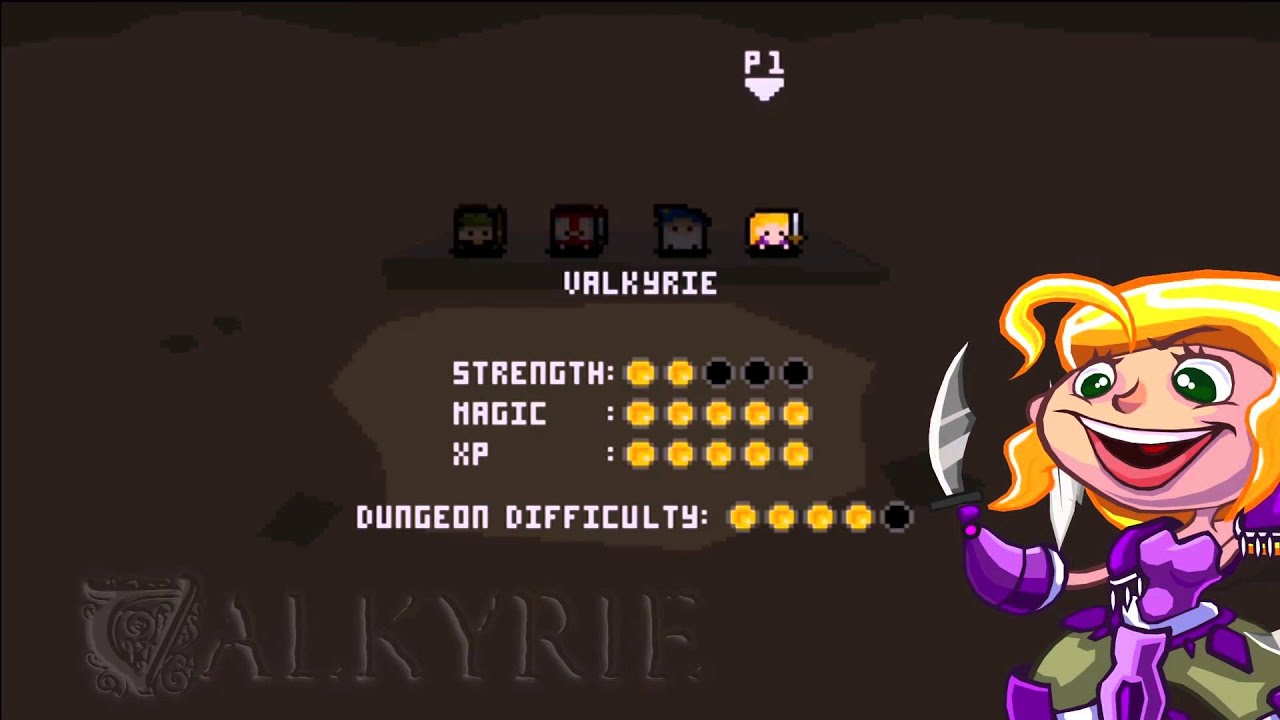 A cute, addictive take on a classic formula
Hi Everyone, Tj'ièn here from Abstraction Games. I have some good news to share with you today! Heroes of Loot is finding a new home on PlayStation Vita very soon – in fact it will be available on 22nd September, so you've not long to wait.
Heroes of Loot is a fun combination of a dungeon crawler and a 360 shooter with rogue-like elements, such as randomly-generated dungeons and lots of loot! I've interviewed Pascal Bestebroer, the developer and designer of Heroes of Loot, to get you guys the inside scoop.
In your own words, how would you like to describe Heroes of Loot?
Pascal: A new take on the old classic Gauntlet. A dungeon crawler open to all sorts of players, with all the deep statistical stuff of roguelike's stripped out and replaced with arcade shooting.

What was your main inspiration for this game? What sparked your interest?
Pascal: Gauntlet ! And not the weird remake, but the classic from the 80's. Before I started work on Heroes of Loot, Gauntlet was actually the last dungeon-crawling game I played. My goal was to create something that had the old feeling of the 8-bit classic but was updated with various current design concepts and tricks, including procedurally generated content, random quests, and just a lot of non-serious action.
What is your favourite moment in Heroes of Loot?
Pascal: I now mostly enjoy seeing others play and running into new things they haven't seen before. There are a lot of players who will reach level 30 or 40 and say "well, now it's boring, I've seen it all" but they most likely still have very rare items to uncover or run into different monsters.
I've read in another interview that it Heroes of Loot was almost cancelled during development. What were the difficulties you ran into, and more importantly, how did you solve them?
Pascal: It took a lot of tries and changes to get the current gameplay "working". Gameplay elements really came together in the final weeks of development (from a nine-month development cycle). This might have had a lot to do with me having very little dungeon-crawling game experience to begin with.

Do you have some game play tips for our readers?
Pascal: Never, ever, rush into a steaming, puffing, fire-spitting Minotaur! Run away!