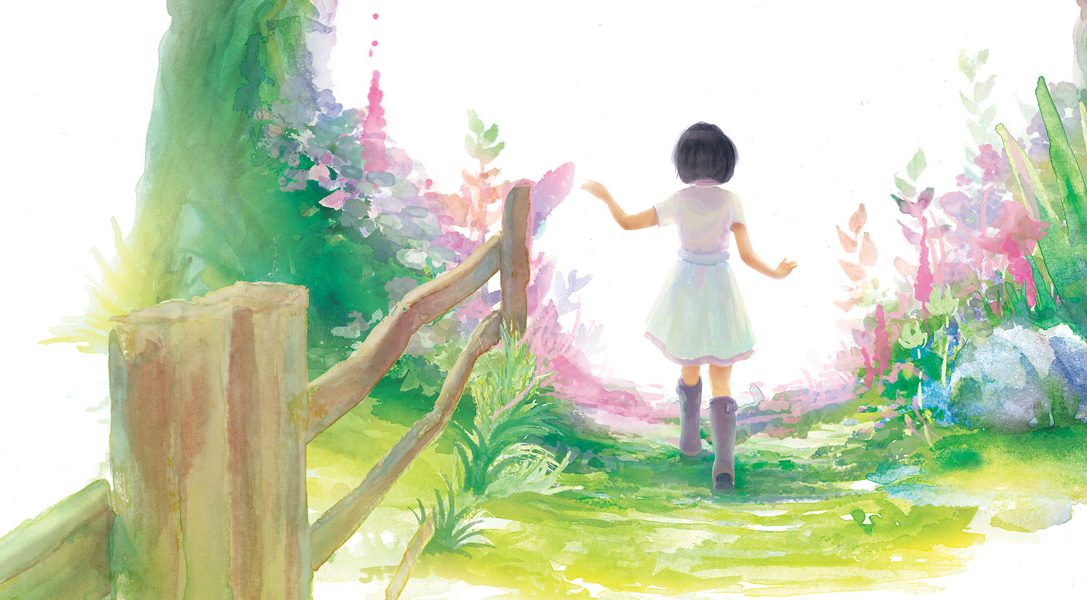 Step into the shoes of young blind girl Rae in Tiger & Squid's stylish new game
Hey PlayStation Blog readers! Together with independent developer Tiger & Squid, we're excited to announce that the beautiful Beyond Eyes is heading to PS4, tomorrow 8th September!
Beyond Eyes is a game about Rae, a young blind girl who uses her remaining senses to visualise the world around her in stunning watercolour.

Rae isn't like most other girls. She lost her eyesight in a childhood accident and the experience has left her traumatised. Fearing loud noises and public places, she hardly ever leaves the comfort of her own house, taking comfort in the company of Nani, a cat which comes to visit Rae in her garden.
However, one day Nani unfortunately goes missing, leaving you to guide Rae on her moving journey to be reunited with Nani and guard her from any danger she may encounter along the way.
Beyond Eyes will be able to download for PS4 on 8th September for just £9.99/€12.99.