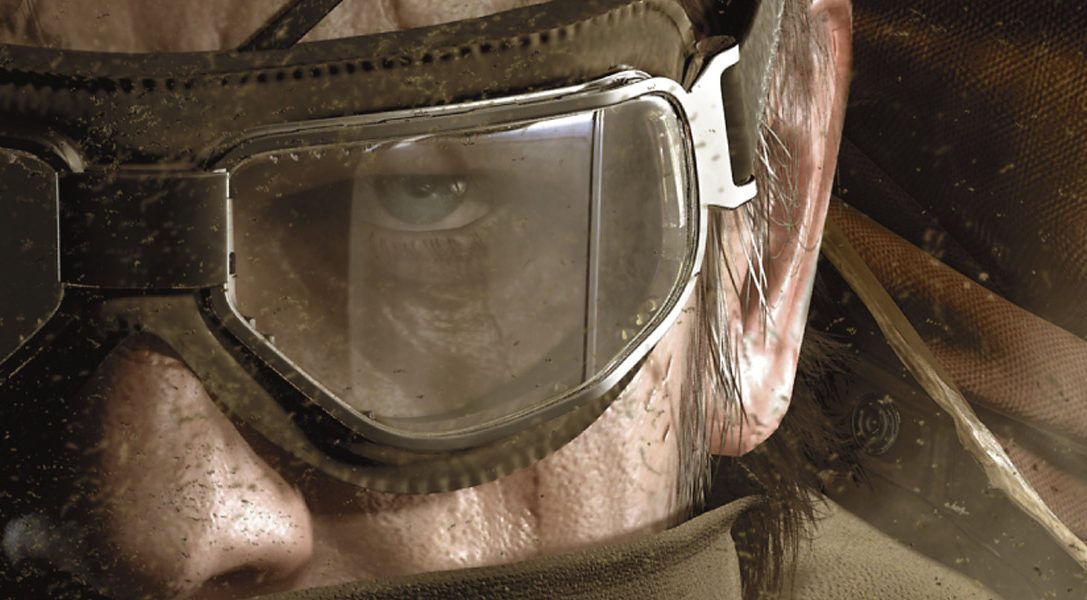 Hideo Kojima's action epic finally arrives this week
After years of development, the long awaited Metal Gear Solid V: The Phantom Pain is finally available on your PS4 and PS3, and I hope you're already out exploring the vast world of TPP.
While there are a couple of gameplay videos already released highlighting the most important features of the game, let's focus today on what makes The Phantom Pain such a great title, an unique experience and the game you have to play!
A huge open world to explore
For the first time ever, a Metal Gear Solid game will feature an open-world environment. Afghanistan, one of the regions of the game, will take Snake a while to explore, riding a jeep or on his horse, and the area is full of locations to investigate, from small abandoned villages to large, heavily defended military bases. The world of The Phantom Pain is a great place to explore between missions and there are tonnes of fun things to do!
Unprecedented player freedom
With Snake being back on the battlefield, you will be tasked with executing different missions and it will be up to you to decide the way you want to do it. Like in previous Metal Gear Solid games, infiltration and stealth will be your best allies to reach your objectives and increase your rewards, but nothing will stop you from using your most destructive weapons, gadgets and vehicles to wipe enemies standing in your way. The possibilities offered by the game are countless, it's up to you to try them all.

An incredible new game engine
The new Fox Engine developed specifically for The Phantom Pain by Hideo Kojima and his team helps creating the most stunning and interactive environment seen in a Metal Gear Solid game yet. With realistic weather patterns and day/night cycles that will have a direct impact on the game, you will have to adapt your style to the situation, and battle against squads of soldiers whose AI will offer a true challenge!
The return of Venom Snake
Snake is back! The Legendary Soldier is returning as the main protagonist in The Phantom Pain – a Snake haunted by the ghosts of former companions and obsessed by revenge. True to the Metal Gear legacy, Snake will have to infiltrate camps and bases, make the best use of his Close Quarter Combat (CQC) techniques and save a world on the brink of a nuclear war.
Team up with buddies
Snake won't be alone in his quest for revenge and you'll be able to select buddies to give you a hand on the battlefield. D-Dog, for example, is able to sense enemies and mark them on your map, while Quiet, the enigmatic sniper, will take down soldiers from a distance. There are more than these two companions, but we'll let you discover the rest by yourself.

Customise your Mother Base
Mother Base, home of Snake and his "Diamond Dog" army, is an important element of Metal Gear Solid V: The Phantom Pain and will be your base of command to develop new weapons and gather intel about your missions. You'll be tasked to expand Mother Base by recruiting soldiers on the battlefield and gathering resources, as well as customising it the way you want.
New multiplayer options
Along with Mother Base, you'll also have the option to develop Forward Operating Bases (FOB) to gather extra resources. However, other players will be able to infiltrate your FOB online in order to steal personnel and resources. You will have to defend it yourself against online opponents or build the perfect defence system. On the other hand, you will also be able to attack enemies' FOB. Note that this feature is optional and won't affect your single player experience.

A new arsenal of weapons and accessories
The weapon selection in Metal Gear Solid V: The Phantom Pain is impressive and each load-out can be personalised before missions. Will you choose the most damaging assault rifle, or would you prefer a sniper with tranquiliser darts, or a shotgun that stuns guards?Snake is also equipped with very useful gadgets such as the Phantom Cigar that let you forward time, or the Fulton to extract soldiers on the battlefield to join your Mother Base. And the list would not be complete without the iconic cardboard box; the ultimate tool for sneaking around enemies undetected.
An epic story unfolds
Following the events of Ground Zeroes and continuing Big Boss' story started in Snake Eater and Peace Walker, The Phantom Pain will answer a lot of fan questions. The game is also a great introduction to the Metal Gear universe and a perfect opportunity for newcomers to discover Hideo Kojima's acclaimed saga.

A peerless voice cast
To bring iconic characters such as Snake, Kaz Miller or Ocelot to life, we've choose some of the best voice actors to portray them. Hollywood star Kiefer Sutherland plays Venom Snake, the Legendary Soldier coming out of a nine-year coma and fuelled by revenge, backed by his trusted ally Miller, voiced by Robin Atkin Downes, and the mysterious Ocelot, voiced by Troy Baker.
Metal Gear Solid V: The Phantom Pain is the biggest Metal Gear game ever made by Hideo Kojima and his team. The game will without doubt satisfy the hardcore fan with charismatic characters and a story true to MGS standards; while the newcomers will appreciate the smooth gameplay and intense exploration of a gigantic world. Do not miss it!