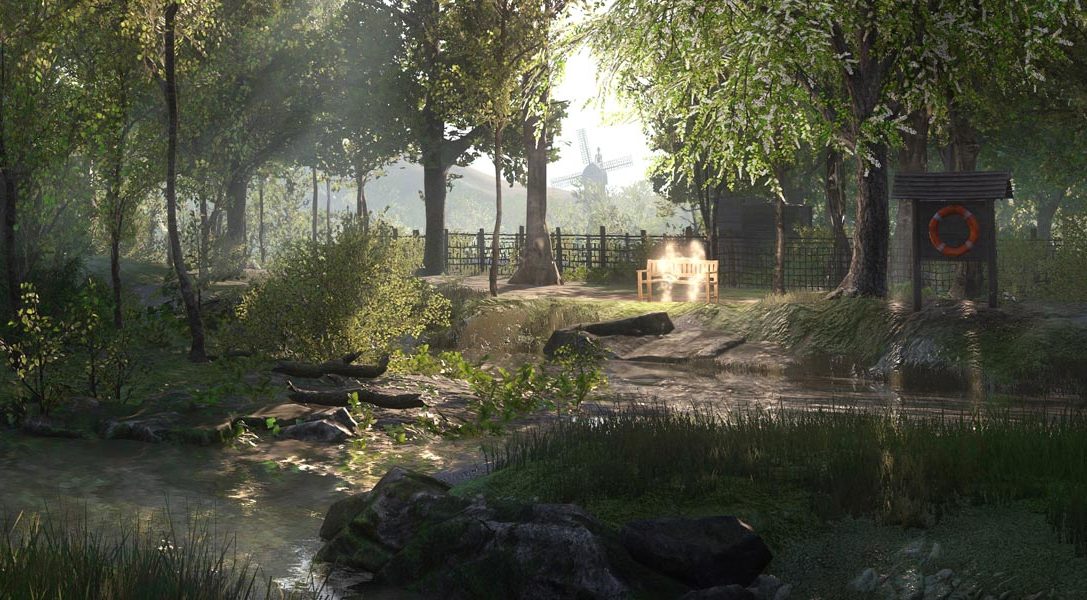 Plus, TorqueL, Gauntlet: Slayer Edition, Kung Fury also land this week
First up this week, piece together the mystery of the apocalypse in The Chinese Room's elegant mystery, Everybody's Gone To The Rapture. Set in an evocatively re-created vision of rural England, it's unlike anything else you'll play this year.
If quiet villages seem too creepy for you, then there's always a goat. Like any goat, you'll be experiencing the absolute all of goat awesomeness that no other has achieved. The head-butting of said goat is so finely crafted it really is lifelike (I think!). Goat Simulator is the simulator to end all others.
Also out this week is funky puzzle action game TorqueL. The aim of the game is simple – reach the goal at the end of the level by avoiding the obstacles and pits scattered throughout. You're also trapped in box as you attempt it, so that changes things up quite nicely.
Lastly, we're adding new offers into the Summer Sale, which will go live on Wednesday. Check back tomorrow for full details of the new discounts heading your way.
Out this week



TorqueL
(Out: 11/08/15)
Not available in: Russia & Ukraine
£8.99/€10.99/AU$16.45
PS4 DLC
Dead or Alive 5 LR


 

Hot Summer Costume Set




£15.49/€18.99/AU$28.95 or £1.69/€1.99/AU$2.95 each
Dragon Age: Inquisition


 

The Descent (Out 12/08/15)




£11.99/€14.99/AU$23.95
LittleBigPlanet 3


 

Sci-Fi Adventures Level Creator Kit (Out 12/08/15)




£2.49/€2.99/AU$4.55
Pinball Arcade


 

White Water Pro Upgrade (Out 12/08/15)




£3.29/€3.99/AU$5.95
PS3 DLC
Dead or Alive 5 LR


 

Hot Summer Costume Set




£15.49/€18.99/AU$28.95 or £1.69/€1.99/AU$2.95 each
PS Vita DLC
Samurai Warriors Chronicles 3


 

Samurai News 07 (Out 12/08/15)




Free
PlayStation Plus discounts
Everybody's Gone to the Rapture


 

20% off
Kung Fury: Street Rage


 

50% off