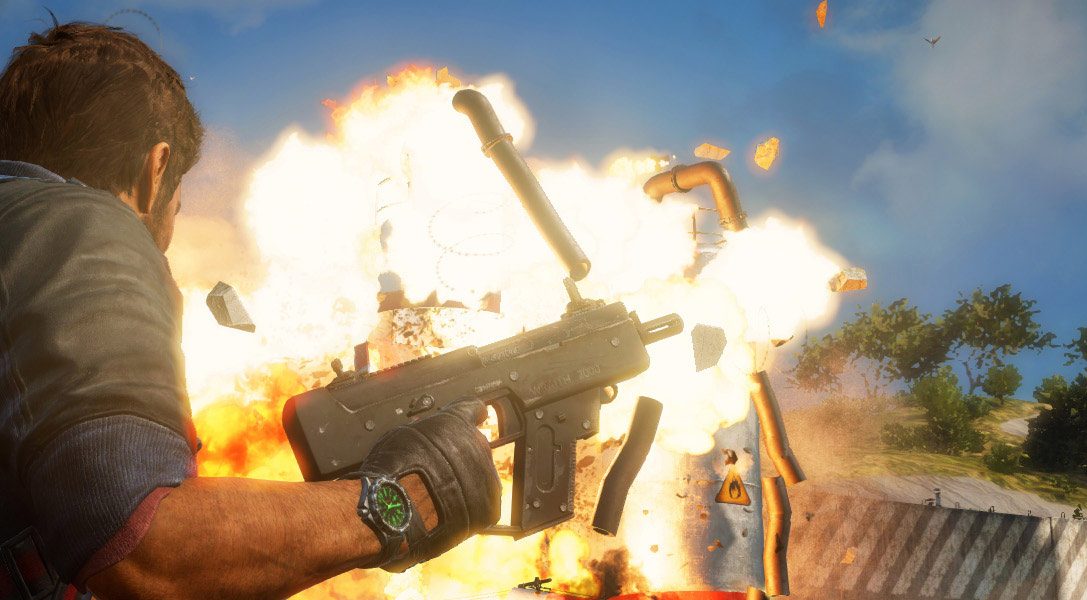 Check out some fresh work in progress footage from the forthcoming sequel
Hi guys. Today is a big day! Why? The Just Cause 3 dev diaries get underway!
This is the first in the series where we talk about who Rico Rodriguez is, what new skills and abilities he's bringing to the table for his third outing, and how the team have brought him to life. Plus, you can feast your eyes not only on our handsome faces, but also on some 'behind the scenes/work in progress' footage that is seeing the light of the internet for the first time. I guess they call it 'exclusive footage' these days. Either way, hope you enjoy!
If you missed it, we've also released a 'Meet the team' vignette, which offers a glimpse behind the curtain at Avalanche Studios, introducing some of the key staff working on Just Cause 3. So more handsome faces on your screen… what else to wish for.
Get ready to 'Set the world on fire' on PlayStation 4 from 1st December 2015.
Also, if any of you are going to Gamescom next week, good news! You can get your hands on Just Cause 3 and test your gaming skills at the same time!
If you have any questions or just want to say hi, head over to our Twitter!