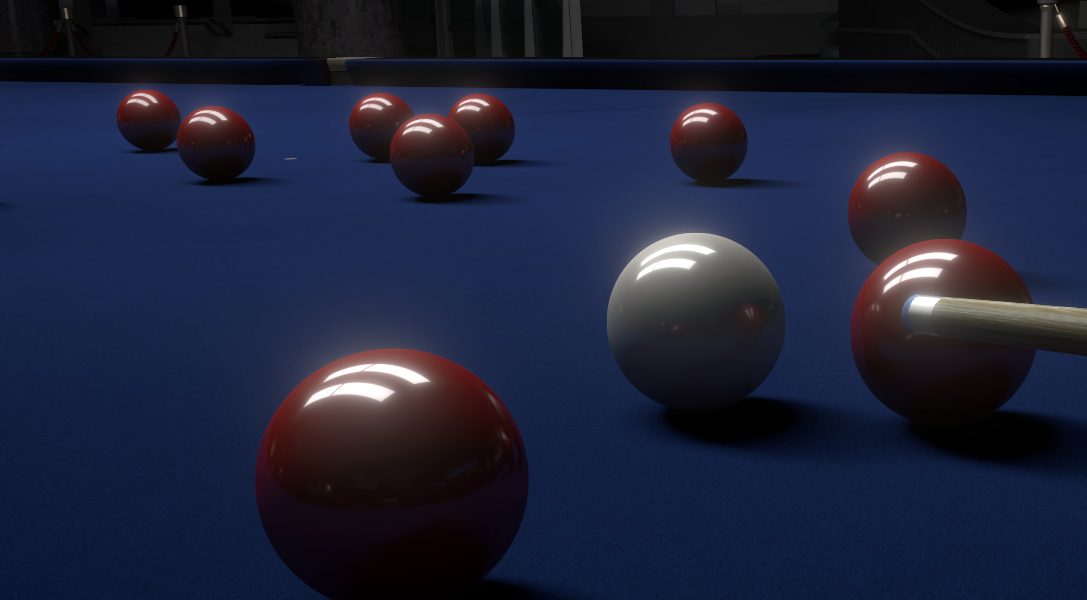 New free-to-play features for the popular pool sim
Hustle Kings and Queens, It's time to put on your waistcoat and dickie bow, and jump into games of snooker for absolutely free! Yes, very soon you will be able to play online games of Snooker 6 and full sized games in our new snooker arena, in addition to Hustle Kings which is free to play on PlayStation Store.
Purchase the Snooker Exhibition Pack for Hustle Kings to gain unlimited access to the snooker arena where you can enjoy leisurely offline knockabouts alone or with friends, as well as private online matches with other owners of the pack whenever you like, without spending any Hustle Kings Credits. Don't forget, to also play eight and nine-ball pool games against your friends you will need the standard Exhibition pack.
Our next update due tomorrow. 29th July, will add in the following cool new features:
Online league games and tournaments featuring Snooker 6 and full size snooker games
Special timed events will now allow you to play nine-ball games online for a limited time
A range of weird and wonderful cues available for purchase in the in game store to allow you to stand out from the crowd when playing online.

You pool sharks have been putting some serious table time into Hustle Kings. Here's some of the amazing stats you have all contributed to:
There are now 2.5 BILLION HKC in circulation!
Over 3.5 million matches have been played online
Someone, somewhere has racked up an incredible 690 consecutive online wins. Well done whoever you are!
Over 19.5 million balls have been potted
You've amassed 6,800 days of table time – that is some serious cue balling!
And there is much more to come. We are working on some exciting new content for you to enjoy that we will be dropping in the coming months.
Don't forget you can tweet any feedback with #HustleKingsPS4 or direct @SonyXdevEurope
Keep hustling, people!