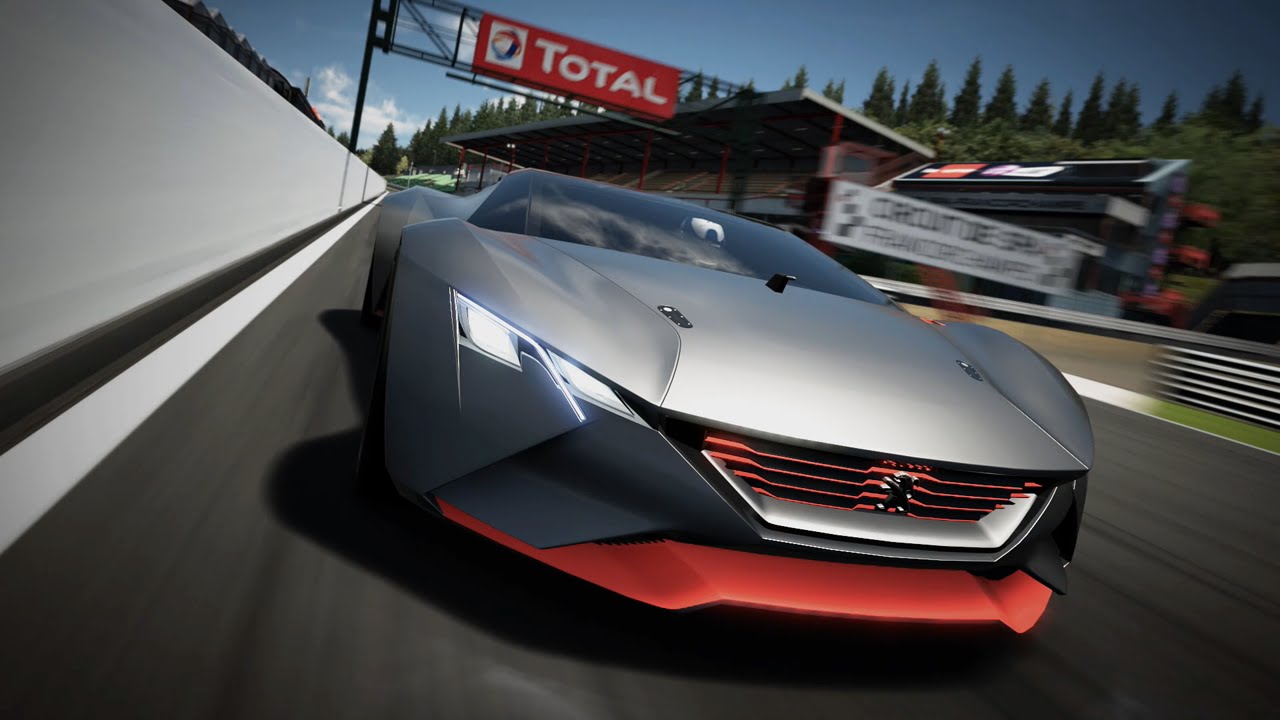 It's your last chance to get involved with this year's competition
I'm happy to announce that the Peugeot Vision Gran Turismo is now available in Gran Turismo 6, available exclusively on PlayStation 3. When Peugeot designers and Peugeot Sport engineers teamed up to create an exceptional super car the result was Peugeot Vision Gran Turismo.
This racing car, specifically designed for the Anniversary Edition of Gran Turismo 6, brings together the major elements of a hyper efficient endurance car. Boasting a radical style, the Peugeot Vision Gran Turismo stands out with its almost absent aerodynamic elements and its air-rending monolithic figure. Road-hugging aerodynamics that do not rely on spoilers. A pure driving ecstasy born from the sports prototype bloodline.
After Update 1.19 has been installed, the car can be purchased from the [Vision GT] area within the [CARS] section in "My Home". Alternatively, it is also possible to obtain the car by completing a lap (regardless of the lap time) in the new Seasonal Event, available only for a limited time.
GT Academy update
If you've ever dreamt of becoming a professional racing driver, GT Academy could help to make those dreams become a reality. This is your final chance to join an exclusive list of Gran Turismo gamers who have gone on to become NISMO athletes.
The final online qualification round on Gran Turismo 6 opens today, 2nd June and runs until 16th June, finishing just after the actual Le Mans 24 Hour race. PlayStation racers will be given a unique opportunity to put the new Nissan GT-R LM NISMO car through its paces at the historic Circuit de la Sarthe, home of the Le Mans 24 Hours, before the car makes its real-life debut in the world-famous race.
Jann Mardenborough (2011 GT Academy Winner) will be competing alongside two other previous winners, Lucas Ordoñez and Mark Shulzhitskiy, in the innovative front-engined, front-wheel-drive 1250bhp hybrid race car at Le Mans 24 Hours on 13/14th June.

The fastest gamers could win a chance to follow in their footsteps!
Anyone with a Sony Entertainment Network account, access to a PlayStation 3 and a copy of Gran Turismo 6 can take part. The online qualification leaderboards are available to view on www.gran-turismo.com, showing times for Round 4 split by country so that players can see how they rank and what they have to do to make the final cut.
Details of GT Academy 2015 will be available on various platforms including: www.facebook.com/GTAcademy and Twitter (@GTAcademy).
This year we're also offering the chance to win an incredible trip to watch the high-octane action of the 2015 GT Academy European Race Camp at the Formula 1 Yas Marina Circuit in Abu Dhabi. To enter the competition all you need to do is answer 20 questions here: GT Academy 2015 Quiz.
Good luck!