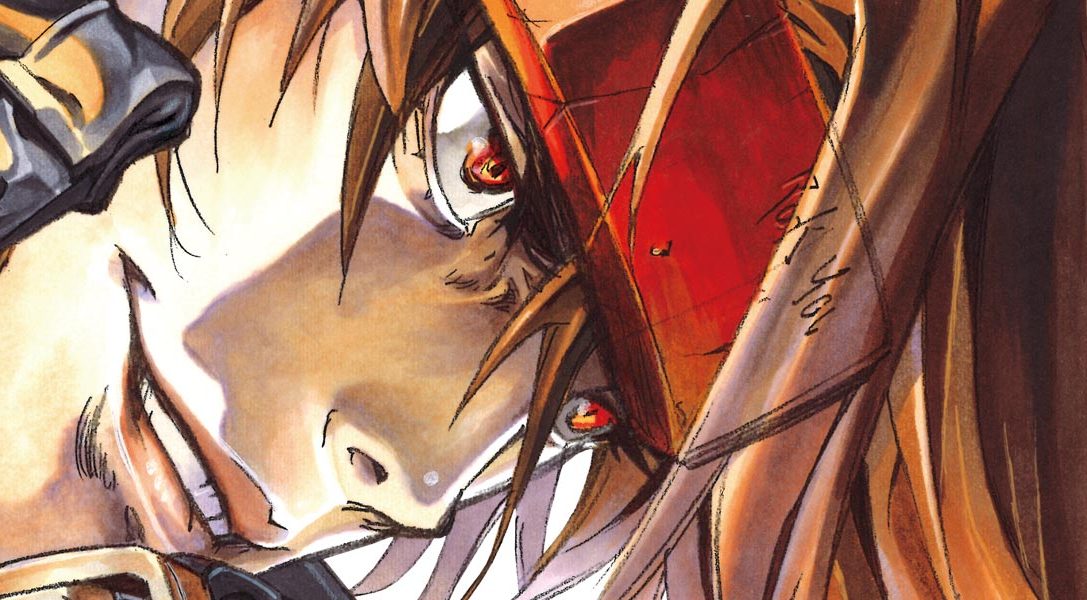 Keenly-awaited fighting game favourite gets a digital release on 3rd June
Many of you may have been looking on with mounting frustration as the Japanese and North American releases came and went with no hint of an old world release. But now, at long last, catharsis has arrived. Arc System Works is beyond pleased to announce that Guilty Gear Xrd ~Sign~, the latest entry in the world's best fighting game franchise, will be coming to Europe on 3rd June, 2015 for PlayStation 3 and 4 via digital download on PlayStation Network.
Now, here's the deal with this blog post: If you're reading it and that last paragraph got you excited, then there's not really anything I can tell you about GGXrd that you don't already know. Sweet-ass 2.5D graphics from Unreal 3 that have all the beauty of sprites from the days of yore but none of the drawbacks? Heard it, I'm sure. New moves mixed in with takes on old favourites? Old news. The introduction of characters like Elphelt the gunslinger or Ramlethal the…well, whatever Ramlethal is? Please.
But maybe you're actually that rare person who isn't already familiar with the fiery majesty of Guilty Gear. If that's the case: I almost envy you, because you get to discover all this for the first time.

Guilty Gear takes place in the world of our future, where technology is suppressed and magic reigns supreme. A war with a genetically engineered race of living weapons known as Gears has left tremendous scars on the planet's surface and decimated the Earth's human population. Although the hot war appears to be over, a newer, colder one takes place now in the shadows and on the fringes of society. Some Gears still long to eradicate humanity, and sinister individuals and organizations scheme to further their own ominous ends. In this shadow war, you'll be fighting on the front lines.
Arc System Works has a long history of fine-tuned, intricate fighting games. You may be familiar with a few of their other projects – little games like BlazBlue and Persona 4 Arena for example – but it was Guilty Gear that put them on the map, and now they've returned to one of gaming's greatest hits.

The gameplay is informed by years of work at the top of their industry, and the visuals are provided by a heavily-customized Unreal 3 engine that merges sprite techniques with 3D animation for the best of both worlds. No other game looks as good, runs as smooth, or plays as well.
Don't let the pedigree scare you off, though: Guilty Gear is an old favourite to be sure, but it also welcomes newcomers with a tutorial and training system that'll help you figure out the basics and learn how to throw a punch – or ride the lightning.
So when 3rd June rolls around and you feel a craving for a game you can sink your teeth into, there's only one choice. Guilty Gear Xrd: Ask for it by name. (It's pronounced "Ecks-aard.")