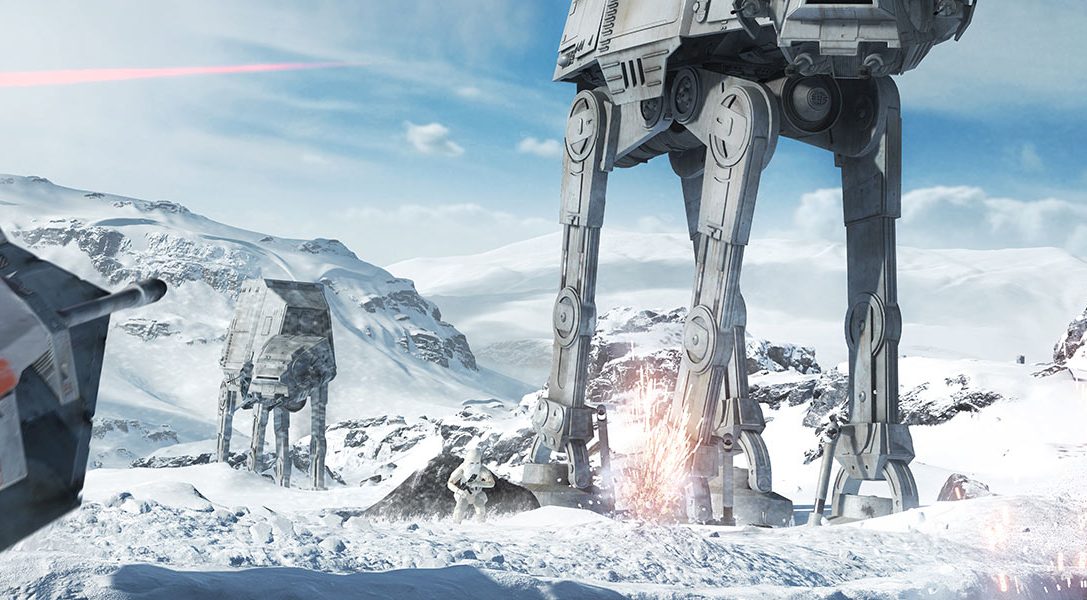 Your first look at the epic shooter from the team at DICE
My name is Mathew Everett, Community Manager for Star Wars Battlefront and I am beyond excited to show you our reveal trailer that debuted during Star Wars Celebration in Anaheim, California today. The DICE team has been working very hard to get to this point, and we are thrilled to be working on Star Wars Battlefront.
WATCH: Star Wars Battlefront reveal trailer. The Force is Strong with PlayStation >>> http://bit.ly/1JQ2jLH

Posted by Sony PlayStation on Friday, 17 April 2015

Our reveals have only just begun, and we're eager to get to know many of you, and we hope to see you on our official EA Star Wars social channels:
In the meantime, I will be answering your questions in the comments below, or you can simply get ready to join the team and me on PlayStation 4 starting 17th November.