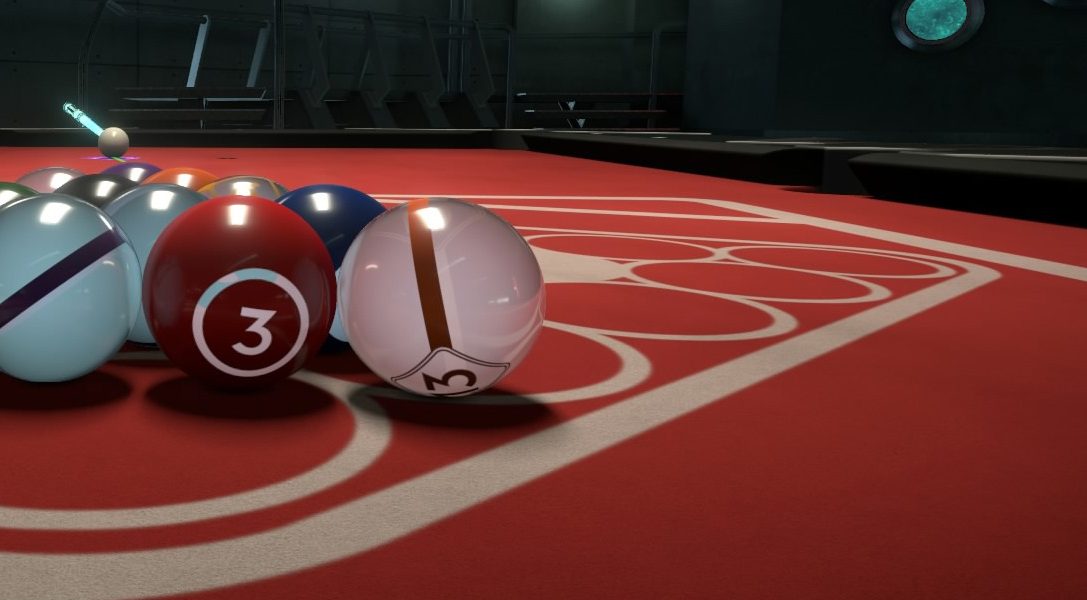 The PS3 sports sim gets a stylish upgrade, and it's now free to play
Calling all hustlers and pool sharks, Hustle Kings is coming to PS4 today (and has been available in the UK for a couple of weeks already), now in glorious 1080P at 60fps for the most super-smooth baize-based ball game.
The best thing is, Hustle Kings is now free to play for all PS4 owners. Yes, you can play with shiny balls for free in online head to head games and tournaments.
Learn the ropes in the offline tutorial and earn Hustle Kings Credits (HKC) by beating the career mode. Take your HKC and bet them against gamers from around the world in order to become the world's number one hustle king (or queen). Test yourself with the world's best by competing in the daily challenges. Can you reach number one on the global leaderboard?

Need a helping hand? Well, you can use your HKC to purchase a range of Special chalks and items on the HKC store to give you more viewing distance, more spin, time or even get the AI to help you out if you need to. Or use your winnings to unlock super cool cues or bespoke ballsets to make you stand out from the crowd.
With an all new soundtrack, Hustle Kings is the pool game of choice on PS4, and as a final reminder, it's free. No need to put your pocket change down on the table for the next go ☺.
We'll be back with more updates for Hustle Kings in the coming weeks to share info on new game modes, tournaments and other goodies.