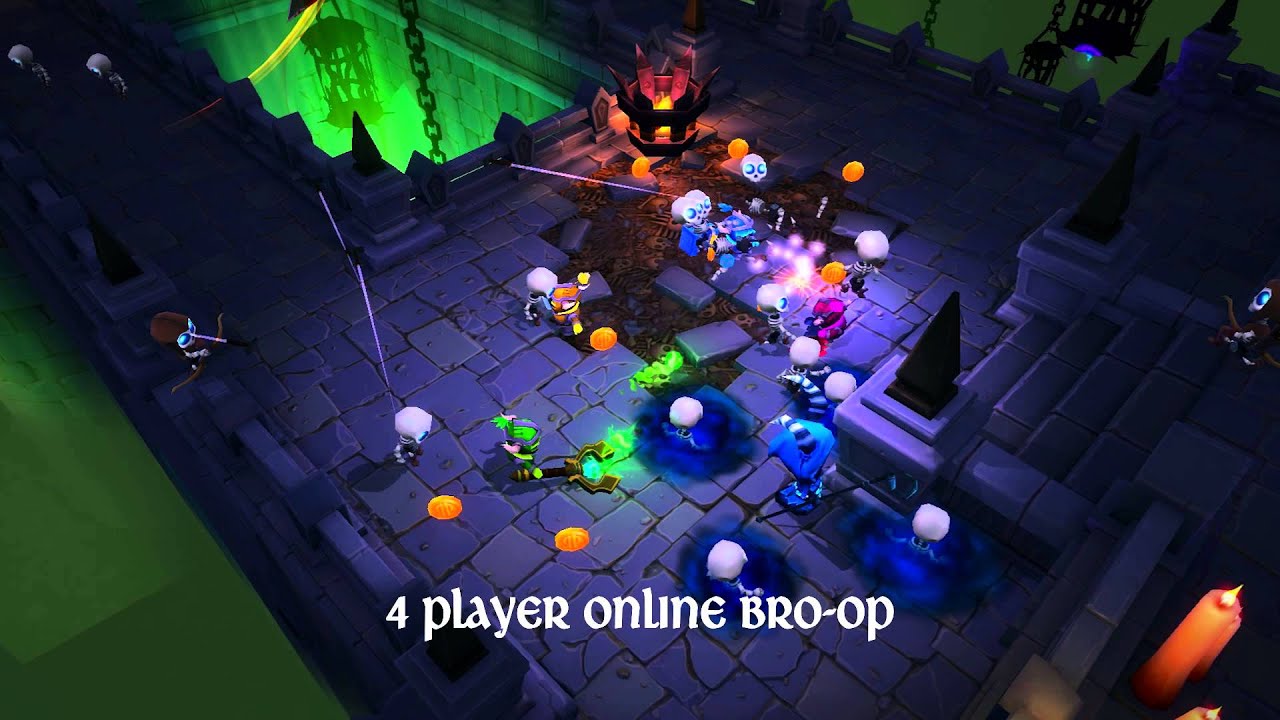 Co-op dungeon brawler will support PS4-to-PC cross-platform multiplayer
Hi Everyone! It's Adam McGowan here from Wired Productions with some super exciting news!! Following on from Tiny Troopers Joint Ops that launched late last year on PlayStation 3, PlayStation Vita and PlayStation 4 with cross buy and cross save, we're now bringing our second game to PlayStation 4!
We're partnering with an award winning video game developer, React! Games, based out in Salt Lake City, Utah, to bring you Super Dungeon Bros!
Winner of the Best Social Game Award at Game Connection Europe in 2014, Super Dungeon Bros is a rock-themed co-op dungeon brawler for teams of up to four players. You'll take control of a group of hard-rocking warrior bros in the ever-changing dungeons of Rökheim, facing dangerous foes, deadly obstacles and hazardous puzzles.
You can take a look at the Super Dungeon Bros Gameplay Trailer on the PlayStation Blog or check another version on our YouTube channel with additional footage.
Combining rock and fantasy, Super Dungeon Bros takes advantage of cross-platform multiplayer, allowing PlayStation bros to descend the darkest dungeons of Rökheim with their PC counterparts!
There will also be a totally awesome single player campaign so Bros can rock it out on their own, although we'd much rather you rock it out with other bros! We're also creating specific daily and weekly challenges as well as dedicated leaderboards.
Just remember! No challenge is too big for the Bros as you hearken to the mantra "Bros B4 Foes!" We'll be announcing more details on Super Dungeon Bros in the near future but if you have any questions, feel free to ask below or on our social media channels and we'll do our very best to answer them all.
You can also register your interest at www.superdungeonbros.com and possibly be in with a chance of gaining access to the BETA. We'll be announcing more details on this as soon as possible. You can LIKE the official Facebook page or follow the Dungeon Bros on Twitter.
We'll be back with more news soon so stay tuned! And remember… #BrosB4Foes!