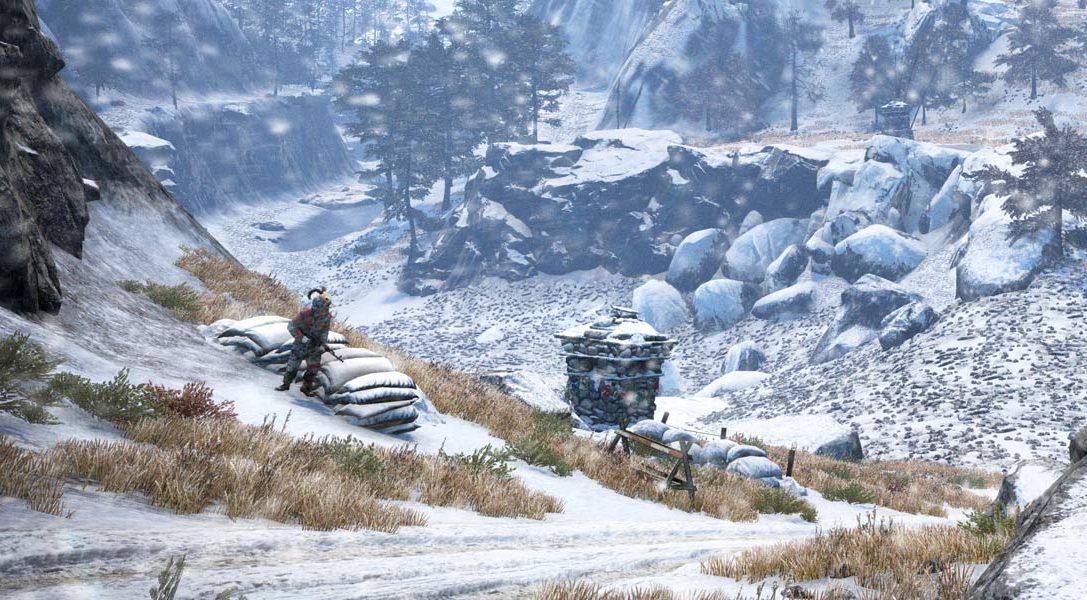 Check out the trailer for the sandbox shooter's outlandish new DLC pack
Get ready. If you think you've explored every hidden corner of Kyrat's massive open world, the latest Far Cry 4 DLC is about to prove you wrong as you uncover Valley of the Yetis. Set in the aftermath of a helicopter crash, players are once more cast as Ajay Ghale, but this time he's up against an otherworldly foe. Check out the trailer above.
Beyond the supernatural twist and beasts, Ajay will have to contend with a group of violent cultists, whose regular assaults will require an arsenal of weapons and fortifications to fend off. The enemy is after a secret that lies in the heart of the Valley, and as Ajay discovers their motives, he'll have to fight a mystic evil that runs deeper than anything he's seen before.
But he doesn't have to do it alone!
For those who enjoyed open-world co-op in the main game, this DLC allows players to go beyond just free roam. The entire Valley of the Yetis campaign can be played with a friend, taking on the role of Hurk. It means you get more fun, more anecdotes, more bro-ship.
The Valley of the Yetis DLC launches 11th March and is available for purchase as part of the Far Cry 4 Season Pass or on its own.
For more news and updates, be sure follow us on Facebook and Twitter!