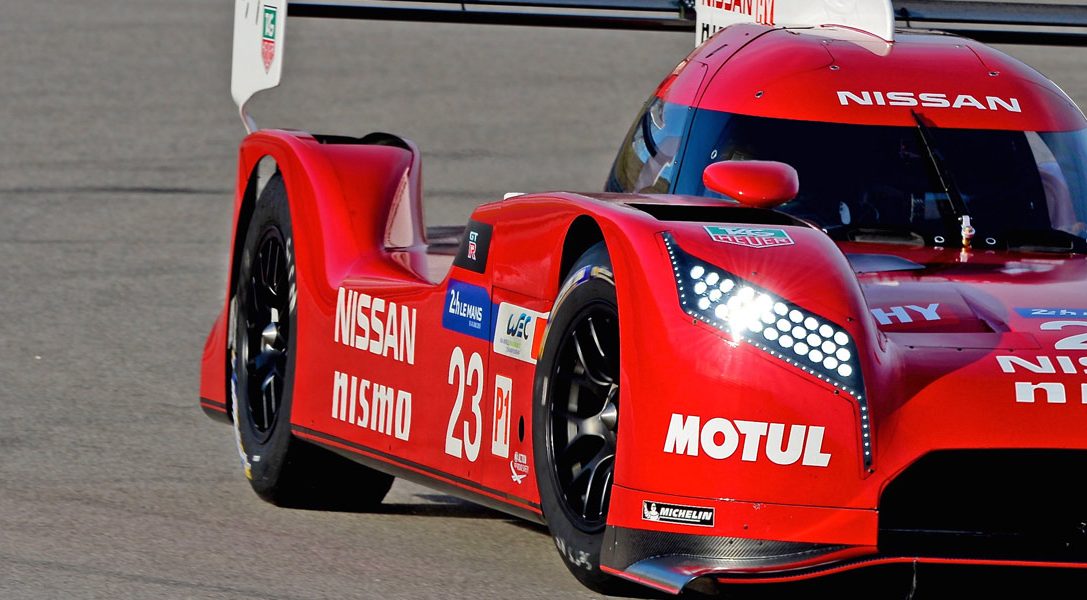 Plus, news of more GT triumph at last week's Australia's Bathurst 12 Hours
There's been some great news from GT Academy over the past few weeks and that continues with today's announcement from Nissan that Lucas Ordoñez and Jann Mardenborough will be among the drivers who will take the wheel of the innovative new GT-R LM NISMO in the top class of the famous Le Mans 24 Hours race in June.
Lucas and Jann are both Gran Turismo gamers who won through the GT Academy competition – Lucas was the first-ever winner in 2008 and Jann won in 2011. Both have gone on to become NISMO Athletes, racing for Nissan around the world.
"I want to show that there is a different route to the top of motorsport, than just years and years of expensive go karting, by winning at Le Mans," says Jann, who last year won a race in the ultra-competitive GP3 F1-feeder series. "The Nissan GT-R LM NISMO looks set to be an historic race car and I get to drive it!"
Jann will race the full 2015 season in the new prototype Nissan in the FIA World Endurance Championship while Lucas is set to continue racing in Japan's Super GT series, graduating from the GT300 class to take on the Nissan GT-R NISMO GT500.
"When I received the call telling me I would race the Nissan GT-R LM NISMO and the Nissan GT-R NISMO GT500 it was like winning GT Academy all over again," says Ordoñez.

"Last year was incredible, racing in Japan. Now I get to race in the top class in Japan and at Le Mans I will jump into the ultimate GT-R! I know it sounds like a cliché but GT Academy really does turn dreams into reality, giving people a real chance to get their dream job, just like I did."
The news follows hot on the heels of two other GT Academy graduates taking victory last weekend at Australia's Bathurst 12 Hours on the Mount Panorama track (ready to race in Gran Turismo 6!). Wolfgang Reip (2012 winner from Belgium) joined Florian Strauss (2013 winner from Germany) racing the mighty Nissan GT-R NISMO GT3 to victory in the famous race.
The win follows on from our 2014 recruits taking a podium finish in the Dubai 24 Hours race in January and underlines once again that super-quick Gran Turismo gamers + super-fast Nissan racing cars = real-life racing success!
We're very proud of GT Academy and our partnership with Nissan and send massive congratulations to Lucas and Jann, and Wolfie and Florian.
We also wish the whole Nissan NISMO team the best of luck with the GT-R LM NISMO.
You can follow lots of the action on www.nismo.tv and don't forget to LIKE www.facebook.com/gtacademy so that you can keep up to date with what's next. You never know, it could be you lining up at Le Mans in a couple of years!