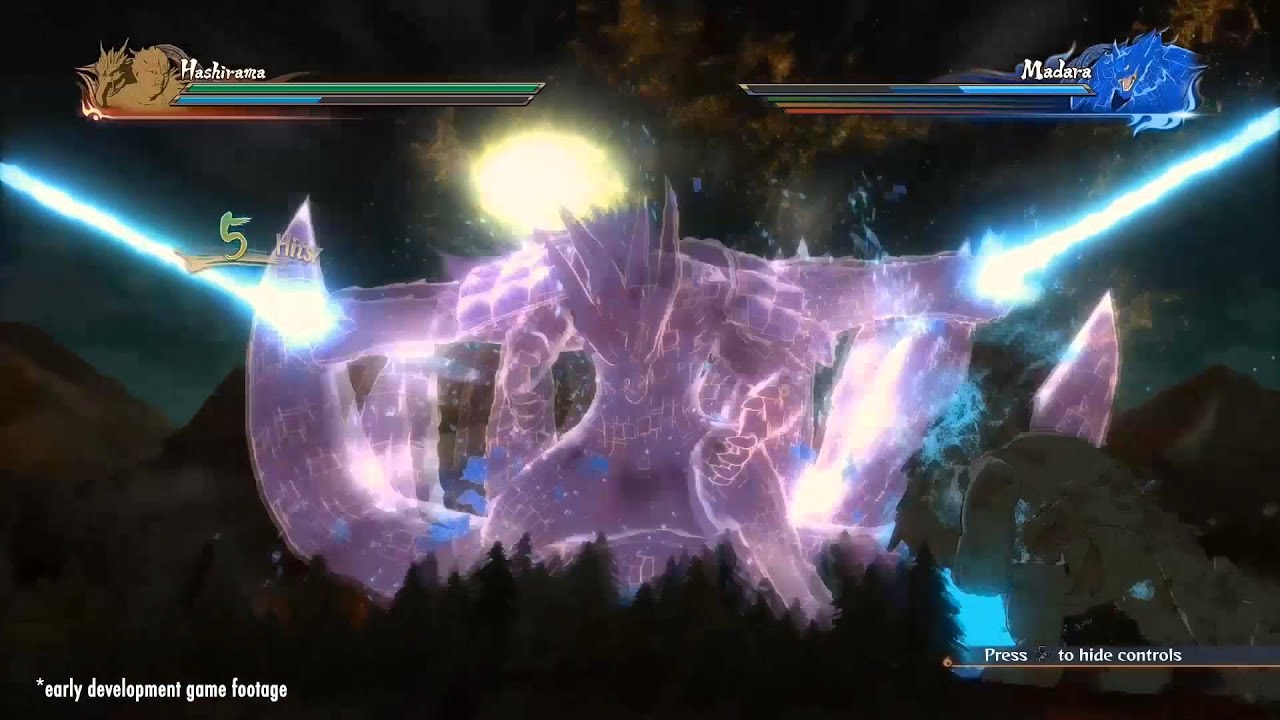 Find out what to expect from the latest in Bandai-Namco's manga tie-in series
Heads up adventurers, fighters, gamers! There's never been a better time to dive into a Storm game. Naruto Shippuden: Ultimate Ninja Storm 4, the final chapter of the Storm saga, is heading to PlayStation 4 in 2015!
World-renowned developer CyberConnect2 is creating their most comprehensive and electric game ever – check out this very promising early game development video captured on PlayStation 4!
What you've just witnessed is how boss battles will play out in the game, with story and drama interwoven with frenetic gameplay. Watch as the friendship between Hashirama Senju the First Hokage and Madara Uchiha the legendary leader of the Uchiha clan crumbles through the epic fight. Their ideals clash and emotions run high as they both understand there is no turning back!

The battle happens on two levels: between the two fighters, and later their summoned giants. The power unleashed between those two individuals shatters the surrounding mountains!
Fights get pretty dynamic, through the insertion of occasional quick time events to keep you on your toes. Jump and dash sideways to dodge incoming blows, and counter-attack with terrible force. Interact with the environment by using your enemy's fallen weapons against him to gain an edge in battle. You'll need to use all of your skills and think on your feet to get through encounters in Naruto Shippuden: Ultimate Ninja Storm 4.
This is just a small taste – there is still so much more to tell you about the latest in the Storm series, and we'll be back soon with more information as we get closer to its release. In the meantime, follow us on Twitter and don't forget to check out the Storm League for all your Naruto games e-sport needs with weekly tournaments!