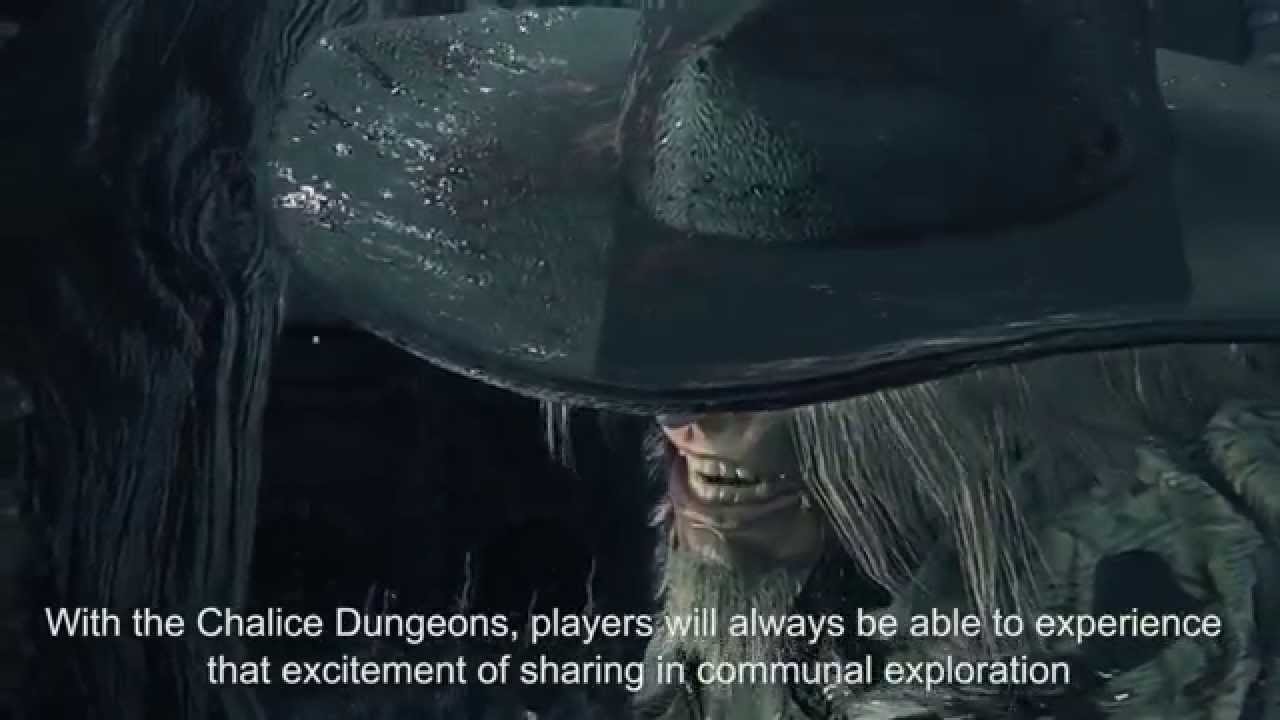 Take a closer look at the PS4 epic's tantalising Chalice Dungeons feature
If you've played one of FromSoftware's brilliant, brutal Souls games, you'll know that they can suck you in for months at a time. I'll sheepishly admit to having lost a couple of hundred hours to the series myself. Depending on your perspective then, you'll be happy to hear that the studio's forthcoming PS4 debut, Bloodborne, will offer just as much value, with the main adventure comparable in scope to any of the Souls games.
However, factor in the Chalice Dungeons feature – as revealed last month – and Bloodborne is promising to take up residency in your console for much longer than its predecessors.
A quick recap for the uninitiated. As you play through Bloodborne you'll obtain various items that you can use to perform rituals in the game's central hub area. These rituals serve to open up a Chalice Dungeon.
These dungeons are ruinous areas underneath the town of Yharnham that differ depending on the combination of items you use in your ritual. No two players will 'spawn' identical dungeons, though you can invite other players to fight with you and help clear out the instance that you've created.
The size – and difficulty – of each dungeon will vary, as will the enemies and boss fights you encounter. Once you've defeated the Chalice Dungeon boss you can save and replay the dungeon, or perform a new ritual to bring forth a brand new challenge that's unique to your game. Like I said, Bloodborne is going to be with you for a good long while!
Want to find out a little more about what to expect from the Chalice Dungeons? Check out the video above to see some gameplay footage and hear from Producer Masaaki Yamagiwa. Beyond that, stay glued to PlayStation Blog for lots more on Bloodborne in the run up to its 25th March launch.
And one final thing: for those of you that don't yet have a PS4 and are looking forward to Bloodborne – we've got you covered! Hitting stores across Europe from launch day, the Bloodborne PS4 bundle includes the following:
Bloodborne
Black PS4 console
Black Dualshock 4
Check your local retailers for the chance to pre-order now.