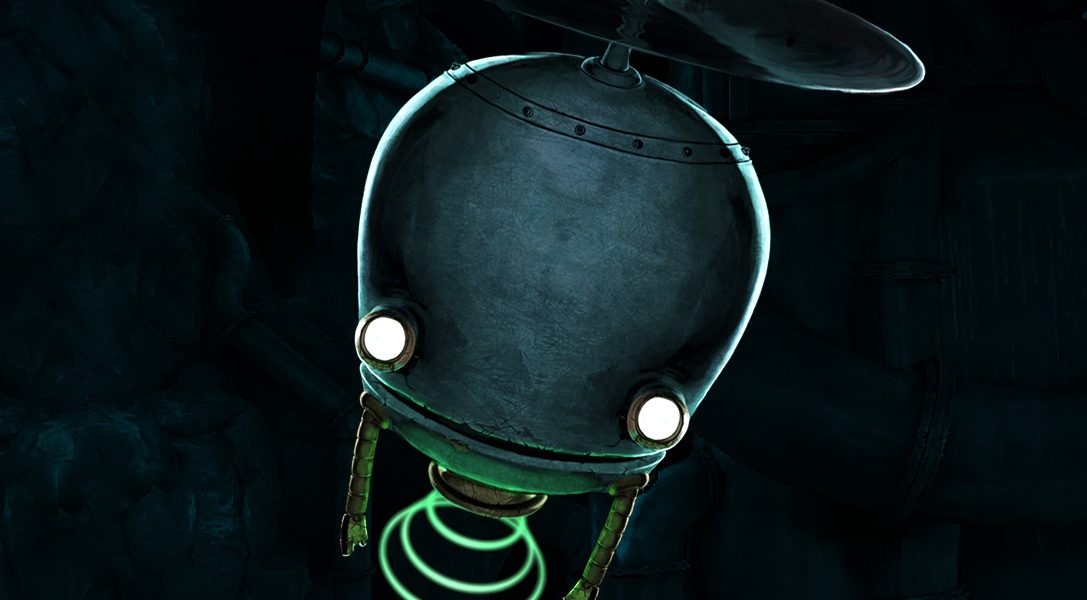 The latest release from Grip Games boasts Cross-Buy and PS Plus launch discount
Hey! This is Jakub from Grip Games. We are ready to release our upcoming adventure-puzzle game Unmechanical: Extended on PlayStation 3 and PlayStation 4, that we've been working on with our colleagues from Talawa Games and Teotl Studios.
Unmechanical: Extended hits on 11th February, priced €9.99. The game will also offer Cross-Buy, so if you buy it once, you'll be able to download it for free for both the PS3 and PS4. And if that is still not enough for you, we will offer a very short initial 20% discount for the PlayStation Plus subscribers.

If you've missed our initial announcement of Unmechanical: Extended, then you should know that it is an adventure game with a lot of puzzles. You play as a little robot that has been kidnapped and taken to a strange underground complex, from which you'll have to find your way out. On your journey, you'll discover many secrets of that place, you'll meet several mysterious characters and you will solve puzzles. A lot of puzzles.
Unmechanical: Extended is all about the experience. You can discover the gorgeous non-linear levels at your own pace and whenever you meet a new puzzle, it feels more like a natural problem to solve, rather than a barrier that the game has thrown at you. Many of the puzzles require some out-of-the-box thinking and the process of trying to find the solution is just as important as progressing the story.

On the subject of story, this version of the game contains an exclusive second story mode, called the "Extended" where you will return to the Unmechanical complex once again to unravel even more mysteries and to save your friend.
If you want to know more about Unmechanical: Extended feel free to ask me here in the comments sections, or visit our Twitter, or the official website.
We're looking forward to see how you like the game!