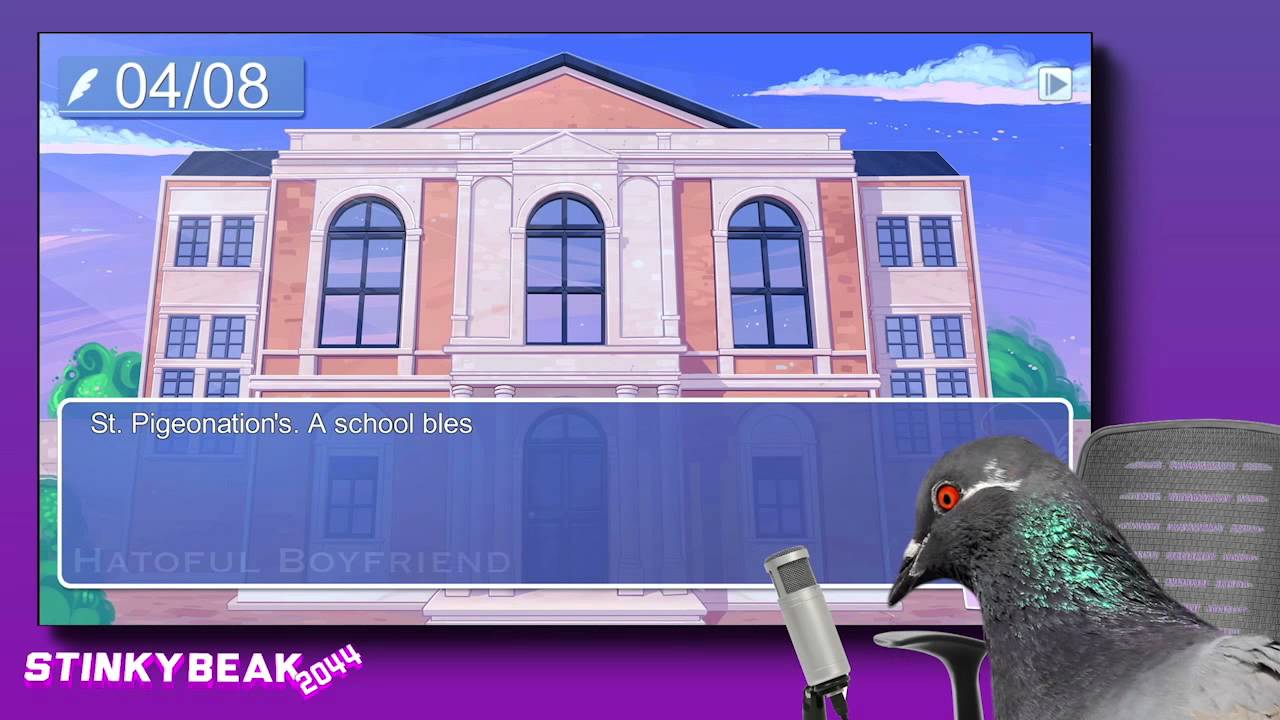 Hato Moa's oddball visual novel swoops seductively onto PlayStation next year
Hi, Stinky Beak, here introducing the amazing Hatoful Boyfriend – an amazing visual novel from Hato Moa, the creator of this gorgeous and ever so slightly nuts avian series.
Releasing on PS4 and PS Vita in the second quarter of 2015, Hatoful Boyfriend is a visual novel/avian dating sim.

As the only human student at the prestigious St. PigeoNation's Institute, a school for talented birds, you will roam the halls and find love in between classes as a sophomore student at the world's greatest pigeon high school.
Finding happiness isn't easy, but it's not all academic – there's always time for a little romance. Chat with birds of every feather from narcoleptic school instructors to pigeon biker gangs on your way to flirty encounters with potential suitors that set your heart aflutter. Spend time with the ones that strike your fancy and ditch the ones that prove to be a bore!

But not everything is what it seems at St. PigeoNation's Institute. Uncover dark conspiracies, unexpected twists and hellish fiends bent on bringing on the apocalypse. Pick you dates wisely and you will flap off into the sky with your one true love. Take the wrong turn and you may well end up murdered in your bed.
So, your chance to romance with the birds, uncover dark avian conspiracies and find your one true love in one fowl swoop will soon be here.