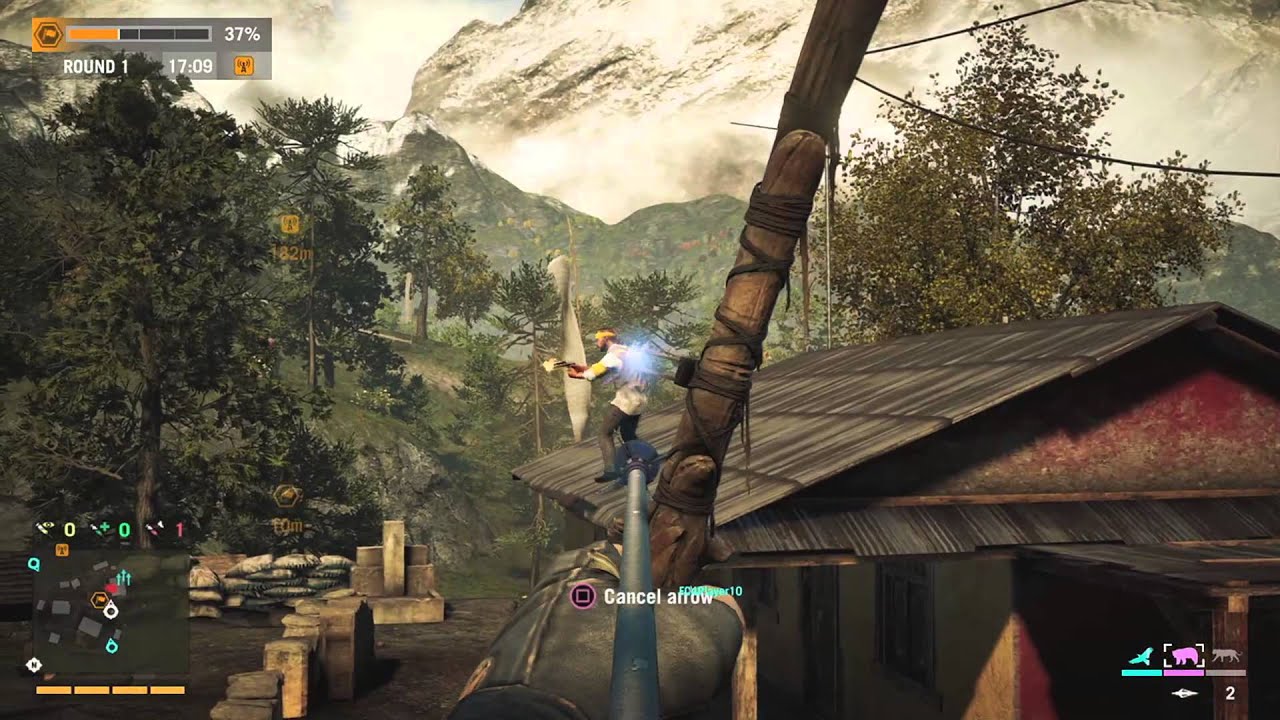 See Kyrat in a completely different way
Far Cry 4's new "Battles of Kyrat" multiplayer mode shows Kyrat in a completely different way. Your battles will take the form of a re-telling of the struggle that took place in a long-past war between The Rakshasa, Pagan Min's elite guard and the Golden Path rebellion. In this asymmetrical experience, the different modes are round-based, so you'll play as both classes in each match.
The Rakshasa are the mythical warriors of Kyrat, tied to a close connection with nature. You'll call upon animals to help you in battle, and you'll be able to move unseen through foliage when crouching. You'll have access to traditional weapons, and you can craft multiple alterations to your bow, and fight with fire, swarm, spread and blink arrows. You'll also be able to create perception and performance altering syringes to gain advantage over your enemies.
The Golden Path are all about their arsenal: guns, vehicles and tech-enhanced capabilities. You'll have access to a variety of weapon types, including assault rifles, shotguns, and multiple explosives. You can also use the bell towers at your disposal, so you'll be able to spot your enemies from afar.
In Battles of Kyrat, you will fight as both the Golden Path and Rakshasa in three game modes:
In Outpost, the Golden Path works to establish an outpost in the region while the The Rakshasa are looking to rid the land of all non-believers, and secure the outpost for Pagan Min.
In Propaganda, the Golden Path has to bomb and destroy these three propaganda installations, putting a stop to the spread of Pagan Min's corruption.
In Demon Mask, the both sides have to capture the mythical Demon Mask by using a combination of stealth and outright assault to bring it back to their home base. Work together to prevent these sacred artifacts and their unique powers from falling into enemy hands.
As a whole, the Battles of Kyrat mode consists in:
A 5v5 round-based matches
An asymmetrical gameplay where the players take on each faction. The best overall performance on both wins the match.
20 minutes average matches
10 maps at launch
3 game modes