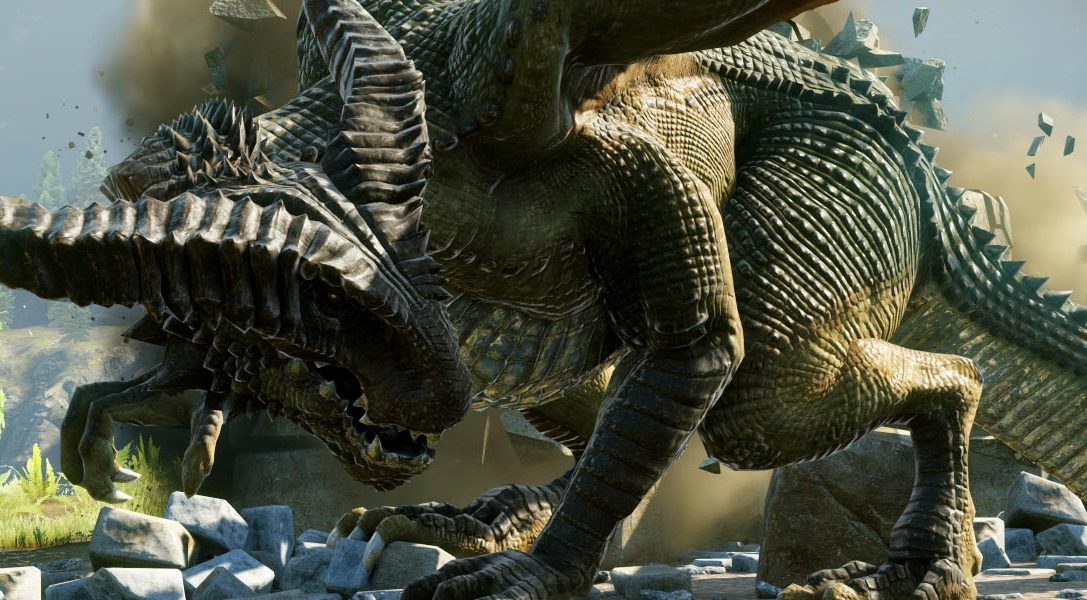 Take a closer look at the next entry in BioWare's acclaimed RPG series
At the heart of every BioWare game is you, the player. In Dragon Age: Inquisition, you will lead the battle against the enemies of Thedas and face many challenges. Not to worry, though, because you'll have all the tools necessary to prepare. With Inquisition's deep levels of crafting and customisation, you can make the world of Thedas yours!
Inquisition begins with the creation of your hero, the Inquisitor. Will you play as a human male warrior? Perhaps a Qunari female rogue? The character creation tool allows you to customise the appearance of your Inquisitor, from the length of your nose to the height of your cheekbones.

After you've finished shaping the look of your Inquisitor, choose from a selection classes to find the combination you like best. Once you've chosen your hero, you're ready to begin your epic adventure.
As you progress through the game and become more powerful, your gear may be in need of an upgrade. Throughout your travels you'll encounter merchants with goods to sell, discover valuable loot from fallen foes, and even uncover hidden treasures scattered across the land.
However, these aren't the only ways to upgrade. Schematics found while exploring can be used by the craftsmen of your Inquisition. Not only can new gear be created for your Inquisitor, but the companions in your party can be custom-outfitted as well.
We're just scratching the surface! Learn about these elements – and much more – in greater detail in the Dragon Age: Inquisition customisation and crafting video above.
Dragon Age: Inquisition launches on 21st November 2014 for PS3 and PS4. Pre-order your copy today!