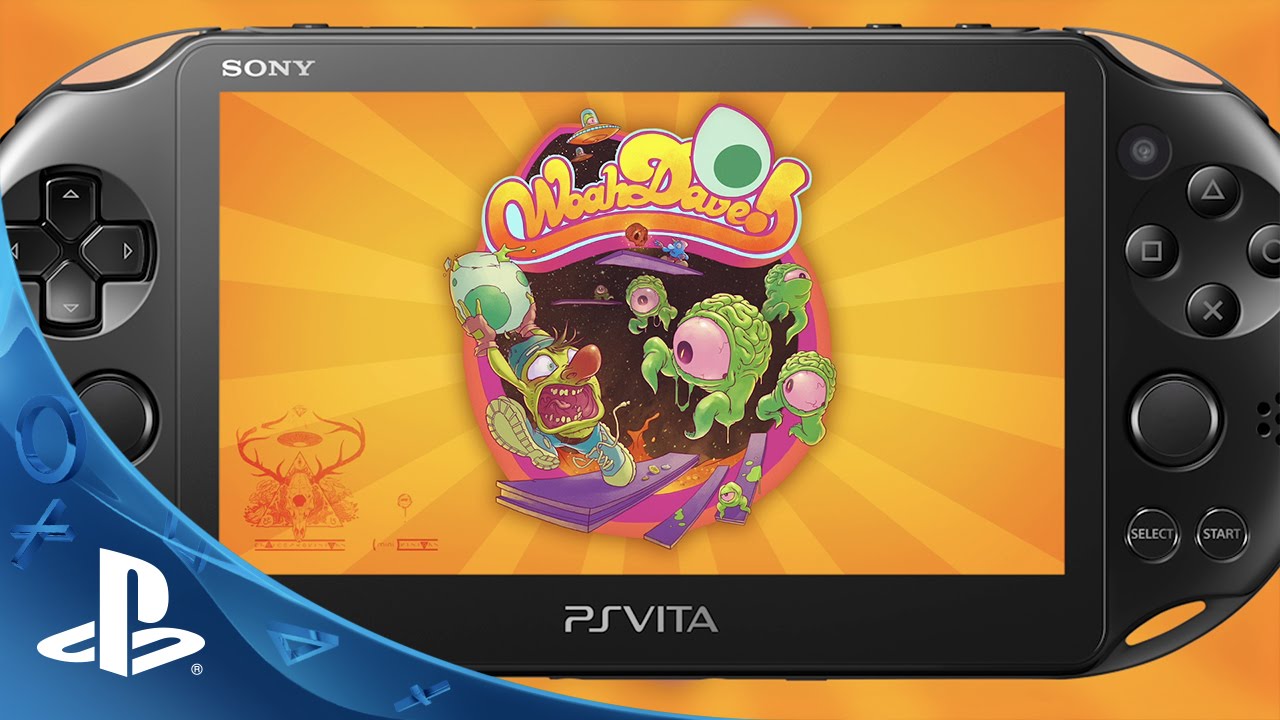 Classic score-chasing action with an eccentric twist from the new MiniVisions label
Hi! I'm Jason Cirillo from Choice Provisions, the creator of a game called Woah Dave! This is my first time writing for PlayStation Blog and I am super stoked to share our new game with you. Woah Dave! will be coming very soon to PS Vita and PS4, and will feature all the cross-buy support you could ever want.
Woah Dave! is one of the first games released under our new MiniVisions label, and we could not be happier. The goal of MiniVisions is to create smaller games with a focus on pure fun, and Dave definitely delivers!
If this is the first time you're hearing about Woah Dave!, then you'll probably notice that it's very heavily inspired by some of the most popular arcade games of the 1980s. It's not just another homage to retro games, however, as the chaos and challenge is ramped up to satiate the needs of the modern day gamer. It's a simple little game, but once you've played it, you'll understand why some called it the funnest game in the Indie Megabooth at PAX East!
The basic premise is that poor Dave has taken it upon himself to protect the city from the relentless invasion of aliens hatching from mysterious eggs that are falling from the sky. The only things in his arsenal against the creatures are the eggs themselves, as well as some menacing-looking glowing skulls and the occasional WOAH block. Once the aliens have hatched, they instinctively make their way down to the lava pit where they spring up in evolved forms, until they've evolved to their final form as tenacious Eye Bats.
Dave can toss the eggs at the aliens to kill them, as well as the skulls which act like bombs that explode over time. It's like a non-stop game of hot potato where your own weapons eventually turn against you! The WOAH blocks are Dave's savior, as they will clear the board when thrown to the floor, giving Dave a chance to make a clean sweep of the pennies left behind.
The game is a classic high-score competition with pennies being your only means to score points. I've managed to break $4 once…think you can beat that?
One thing the keen observer might notice is that there are no traditional levels and bosses like you might be used to seeing in platform games. Woah Dave! has a sneaky progression system wherein the difficulty ramps up and the platforms change slowly over time, and in a more organic fashion. New enemies will be introduced as you begin to master the game, and these enemies will change things up in totally unexpected ways. The more skillful players will also manage to unlock "Bonkers Mode," which is in our opinion the "real" game of Woah Dave!
If you're unlike me and have real friends, then you should get ready for lots of good ol' screaming and yelling as you play local multiplayer mode on PS4. You'll have two minutes to come out on top against a friend in a tug-of-war coin collecting battle. It's hilarious, fast, and insane — just like the games mom used to make.
We hope you'll give it a try, because we think you will totally love it. I'll hang out here and take any questions you might have! Thanks for reading!