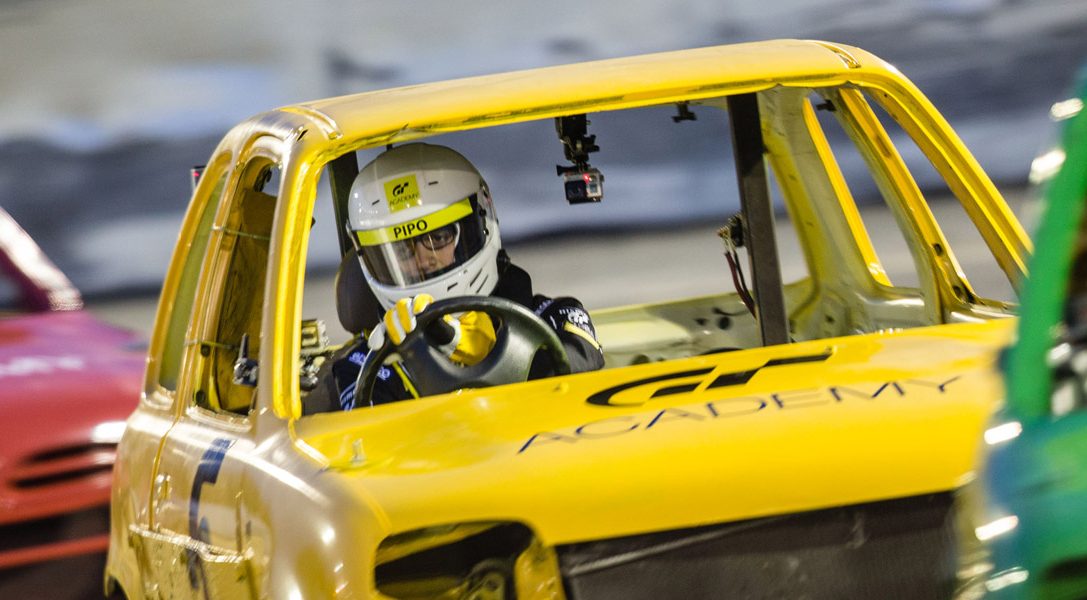 41 expert racers duke it out at Silverstone in the UK
Hello Everyone. The 2014 GT Academy European Race Camp began this Wednesday at Silverstone Circuit in the UK.
There are a total of 41 competitors from 12 different countries who have proved to be superfast Gran Turismo gamers. Now they have to switch that talent and speed into driving real Nissan cars under the watchful eyes of world class instructors and judges that include the likes of ex-F1 drivers Johnny Herbert and René Arnoux.
As you may know, driving is only part of what's in store at Race Camp. The competitors will also be undergoing some pretty gruelling physical and mental challenges as the week progresses and they are gradually whittled down to the seven territory winners who will fight it out to become European champion on the final day next Wednesday.
GT Academy is looking for someone with the aptitude, talent, speed and determination to become a real racing driver who will be ready to compete in the tough Dubai 24 Hour race in January.
From Dubai, things can get even better for the most talented. The 2011 GT Academy winner, Jann Mardenborough, took his first win in the GP3 single-seater series that is a feeder for Formula 1 at Hockenheim a few weeks ago and followed it up with a podium in Hungary last weekend.

Meanwhile, his fellow Nismo Athletes, who have graduated through the Academy, are busy racing all over the world in a hectic programme that Nissan are describing as #EatSleepRaceRepeat.
Good luck to all of the competitors. Win or lose, they will all have a fantastic week at Silverstone and they have a special treat in store next week when Kazunori Yamauchi pays a special visit to Silverstone.
We will bring news of that visit and the Race Camp finale next week. In the meantime do keep an eye on facebook.com/gtacademy for all the Race Camp news as well as Nissan's own YouTube channel, Nismo.tv.