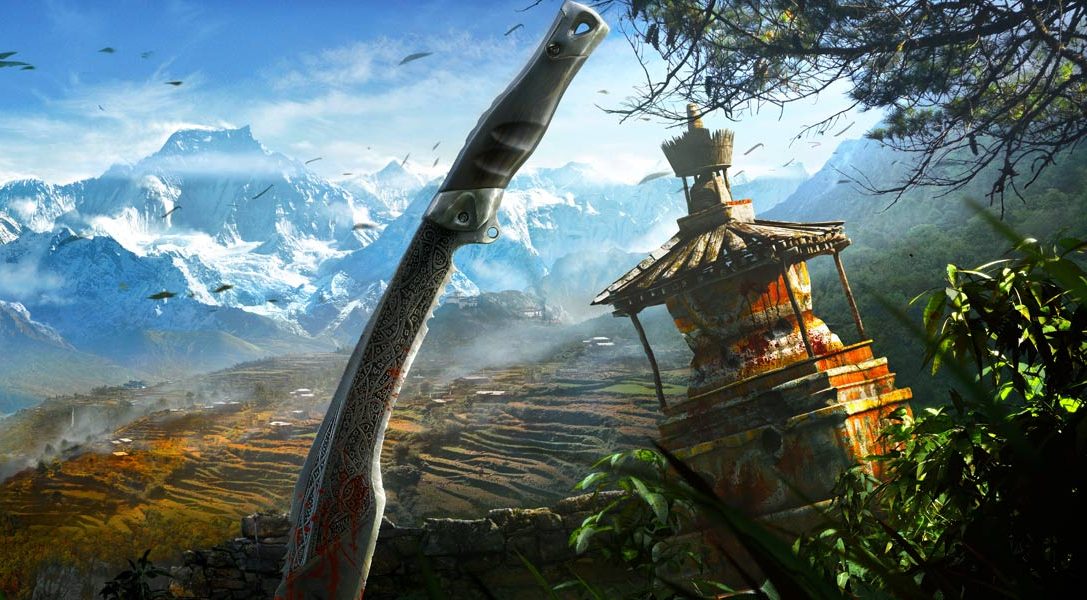 Brand new clip follows the studio on a fact-finding mission to Nepal
Go behind the scenes with the research that went into building Far Cry 4's open-world Kyrat for the next-generation. The team travelled to Nepal with VICE to draw inspiration and create authentic Kyratic characters and environments native to the region. Far from the tourist trail, they encounter people whose stories can help an outsider better experience the fabric of life there, both culturally and politically.
In the first video discover what motivated the trip and what the development team expected to see. Watch their first steps in a country where the crowded and polluted cities mix with deserted and intriguing sceneries. Finally, meet a veteran Gurkha – Nepalese soldiers whose training is beyond thinking – who will introduce you to Kukris, the emblematic weapon of Far Cry 4.