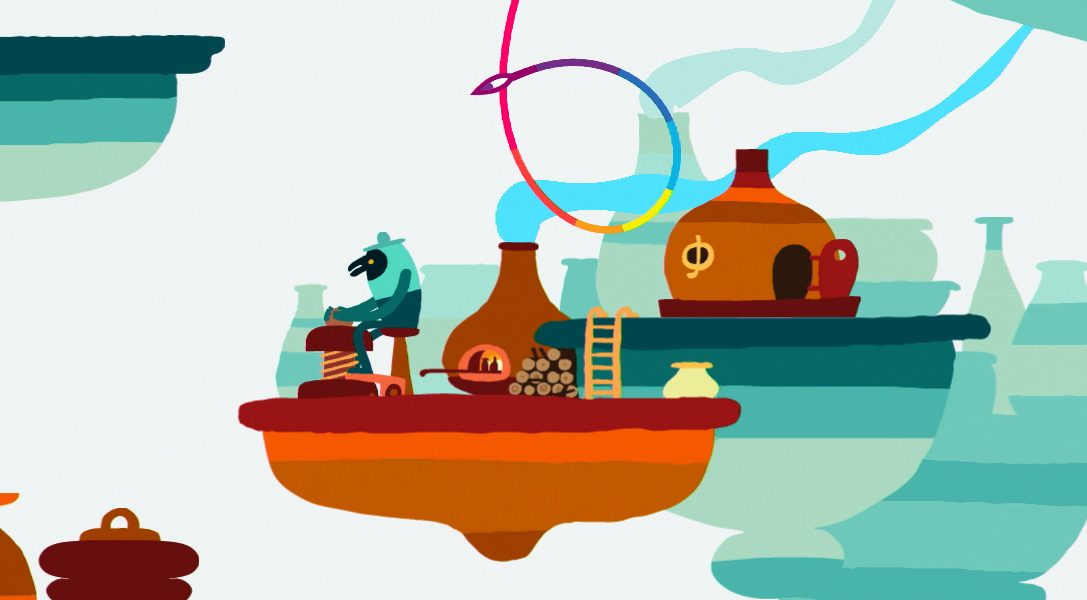 PS Plus members get 20% off, as well as other extras
Hello! Well, we have finished making Hohokum. I still can't quite believe it. I feel tired and emotional. In a good way though. Working on Hohokum has been fun right up until the end, and we are very happy with the finished game. I hope you will be too.
Hohokum will be released on 13th August. For the first week of launch, there'll be a 20% discount for PS Plus members, and all purchases will also come with a custom PS3 static theme and a Hohokum DLC pack for Sound Shapes! I did the art for it and there's a track by Tycho from the Hohokum soundtrack in there too. So go make some Hohokum-themed Sound Shapes levels!
Oh, and Hohokum is Cross-Buy too! For €12.99/£9.99 you get the PS4, PS3 and PS Vita versions all in one go. One day you could be playing Hohokum in the bath, the next day projected on the side of a barn…

To celebrate the launch of Hohokum, we have a new little trailer. It stars a crazy lovable hermit guy. He will tell you about some of the stuff you can expect to see in Hohokum. Check it out above.
So there you have it. Now you know everything there is to know about Hohokum… or perhaps you are still thinking 'what the devil is going on in this videogame?' That's okay. It is a curious and surprising game. The best way to find out what Hohokum is about is to play it for yourself. With any luck you will be charmed and delighted.
Well, I won't waffle on. I'm sure many of you already have plans for Hohokum launch day. Perhaps a street party, a kite festival, or a Hohokum-themed cocktail soirée? I am told that it is not a national holiday in all countries. Hopefully that will change in years to come.