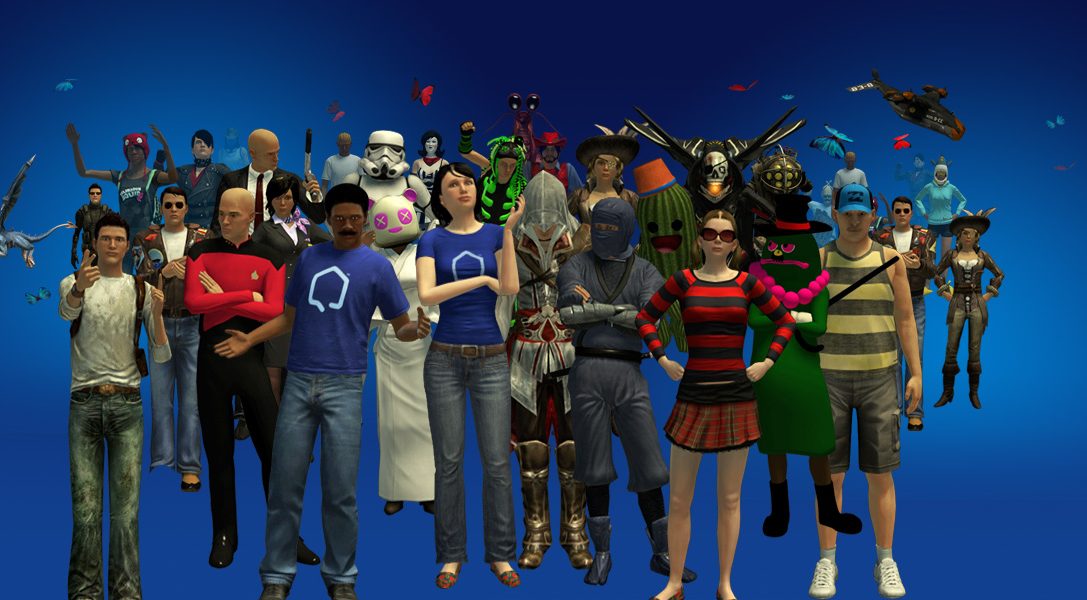 Find out what's new this week in Home Square
Hello everybody and welcome to another PlayStation Home update. Like the idea of exercise but can't make it down to your local gym because your sofa is too comfy? Or have you always wanted your own gym but can't afford the equipment? Well don't fear, we have the answer with the MyGym apartment releasing this week. Also, are you enjoying the World Cup as much as we are? If you are, we have some new football shirts you might want to check out to show your support.
However it's not all sports and exercise this week, we also have some great looking clothing items from Street Styles, ELEMENT, U Love Green and Altamar. For all this and more, keep on reading and visit PS Home on the 25th June (after the publish update.)
VEEMEE
VEEMEE presents the luxurious new MyGym apartment; the perfect place to get in shape or relax after a hard day! You can train your avatar on each of the MyGym machines which have been built into the scene so you have as many furniture slots as possible to put your own mark on the apartment. After a heavy work-out take a swim in the pool and enjoy the beautiful view of the nearby tropical islands or relax in the MySpa Sauna or Hot Tub to end a wonderful day.
It's time for you to get your style on! This week offers a new selection of Street Style outfits for women. Keep it classy with the Leather and Fur Jacket, add a bit of sting with the Hot Pants and Knee Highs, and finally finish the look with a Fringe Fedora. Also check out the brand new clothes available from Element this week.
Check out your VEEMEE 3D Printer as new items have been added! Kit yourself out for a life on the Streets of Sanctum, with the Severance Evolution Jacket Camo for men, or the Skylight Jacket Camo for women. If you'd prefer to get back to nature then the 3D Printer can accommodate that as well with the Tribal Wolves!
JAM Games
We bring you part two of the Football Supporter Collection! So if you're still waiting for your team colours, get yourself in a scoring position and give your full support with a Football Supporter outfit and dress! Includes a flag inspired top for all the finalist countries with jeans, shoes and hair with Brazilian flair!
Lockwood
With the World Cup in full flow it's no wonder that football mania has even made it as far as PlayStation Home. Support your homeland with the appropriate kit from Lockwood's Double Time.
Medusa brings us emo-inspired hairstyles with long fringes and splashes of colour. Delirious Squid has the clothes to complete the look with cute skirt and legging combos and super-tight skinny jeans, plus the Shuffling Anim Pack.
Also this week from Lockwood, a spicy new range of Cucumber kitchen furniture, available in glossy Paprika red, pristine Salt white, or a mix and match pack of everything!
nDreams
nDreams are releasing a large collection of new motion-captured dance animations – get ready for the Hot Dance Packs! In this latest release there are 8 great dance packs to choose from: Desire, Passion, Sharp, Slick, Aspire, Love, Lust and Envy! Can't decide which of these moves to go for? There's always the ultimate bundle!
Atom Republic
Atom Republic brings you 6 new Group Animation Packs, for up to 8 simultaneous dancers: Bollywood, Zombie, Cha-Cha Step, Modern Country, Latin Routine and K-pop.
CodeGlue
For their 2nd collaboration anniversary, Codeglue and U Love Green are proud to announce the release of their brand new eco-chic line! Based on the new real U Love Green collection called "Glamour", the new items proposes a classical style with clean and simple lines creating its elegant and feminine charm. U Love Green reinvents the concept of luxury and comfort. Made of organic cotton, "Glamour" provides a lightness feeling.
Kovok
Altamar goes back in time to capture the style of these dresses and suits. Feel as if you were in a dream with this new clothing collection.
SALES
VEEMEE
VEEMEE add more items to their Half Price Hot Deals! Check out the Sales icon in the VEEMEE store each week for great deals; all AT LEAST 50% off!
Don't forget PS Home will briefly be offline from 8.00am BST on Wednesday 25th June for routine maintenance. That's all for now, see you in PlayStation Home!
Follow us on Twitter @PSHomeEU