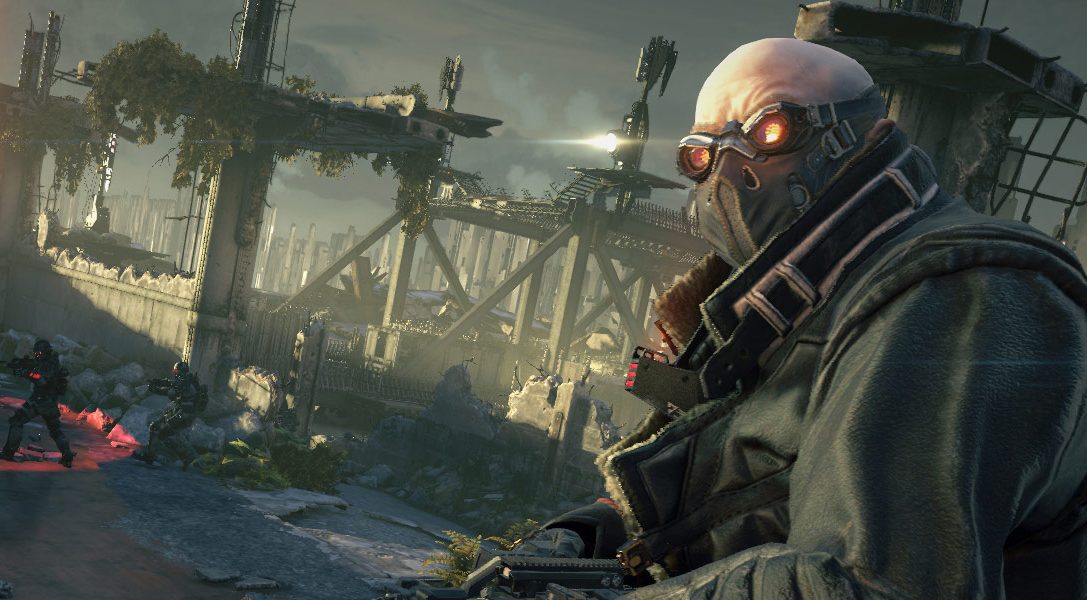 Find out more about Guerrilla Games' latest project
We're happy to announce that Killzone Shadow Fall Intercept will be available from PlayStation Store from today, 25th June!
In this action-packed, online co-op expansion for Killzone Shadow Fall, you and three of your friends must try to establish a secure uplink to VSA headquarters from behind enemy lines while fending off an army of Helghast soldiers. To complete your mission, the four of you will have to rely on solid teamwork and make the most of your unique combat roles.
We've worked hard to make sure that Killzone Shadow Fall Intercept is fun and easy to get into, but difficult to master. With four different combat roles to learn, four brand-new arena maps to explore, three powerful enemy bosses to defeat, and an endless supply of Helghast soldiers to overcome, this expansion will present a formidable challenge to even the most grizzled multiplayer veteran. Thankfully, you'll be able to unlock powerful bonus abilities such as jetpacks and mortar strikes to temporarily help even the odds.
Killzone Shadow Fall Intercept is available for £7.99/€9.99/AU$14.95, or for free to Killzone Shadow Fall Season Pass holders. A fully compatible standalone version of the expansion will be released in early August, and additional arena maps are planned for later this year.
Keep an eye on Killzone.com for the latest on Killzone Shadow Fall Intercept, including news, tutorial videos, wallpapers and more!