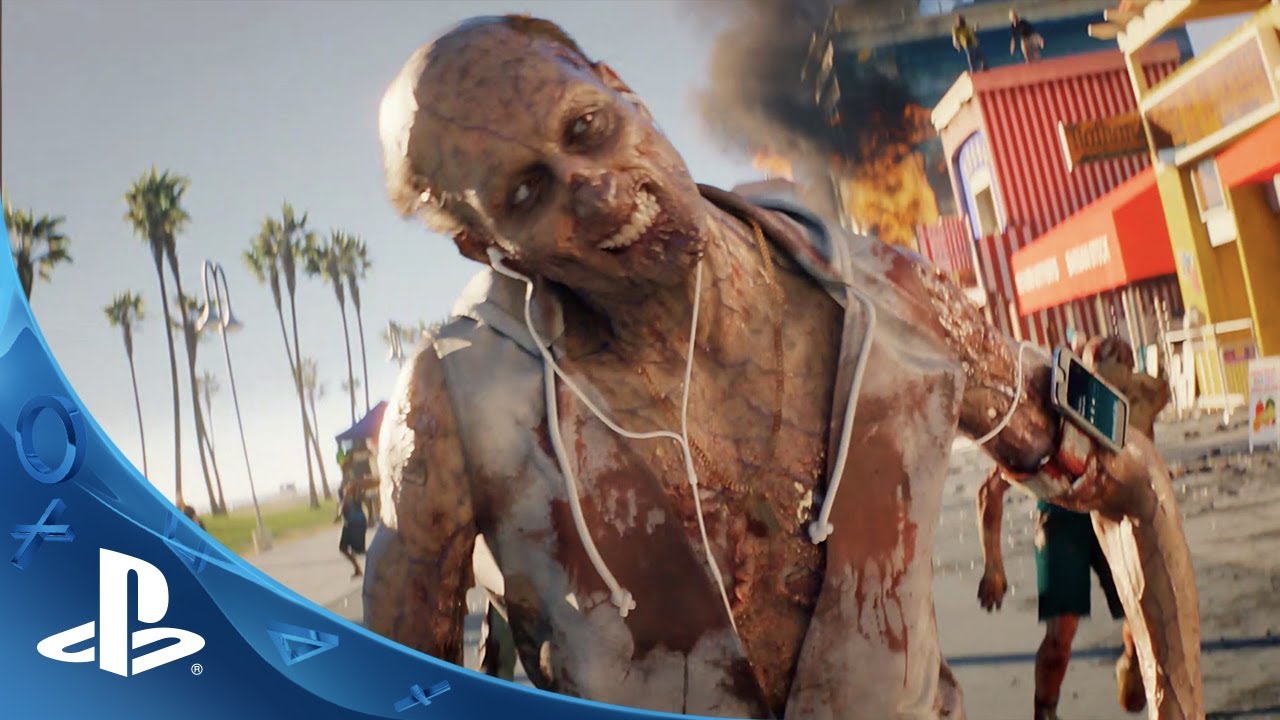 Goodbye Banoi, hello California…
Hello everyone. My name is Jan-Eric Lauble (Creative Producer) and I'm Carsten Lindner (Producer) and on behalf of Deep Silver, we are extremely proud to announce Dead Island 2.
Right after the release of the original Dead Island we started working to create a true sequel of our beloved franchise to bring the shared open world survival experience with its visceral close combat, amazing setting and the awesome four-player co-op to a whole new level.
After the first outbreak on Banoi in Dead Island 1 the world has moved on. Knowledge of zombies is widespread and everyone feels safe and prepared. Companies are selling vaccines and the latest zombie survival kits and the people believe that such a disaster, like the one on a small island in the middle of nowhere, could never happen to them.
But they were so WRONG!!
All of a sudden, a string of brutal outbreaks occur in California and the government erects a wall around the infected area – leaving California as a "Dead Island." Dead? Not entirely, because let's face it, a zombie apocalypse has its upsides. No boring job, no traffic jams and no bills to pay.
This new Zombie California invites you to become the ultimate hero of the apocalypse to explore a dynamic, bright and beautiful open world where you and your friends fight endless zombie hordes with your handcrafted weapons. The combat system of the game has been redone from scratch to provide a more visceral experience and more control than ever before, and you will need this control to overcome all of the dynamic challenges and new enemy types the game will throw at you.
But the element we are most proud of is the seamless, social multiplayer. Here is where everything comes together to create a shared survival, dynamic open world – experience! Eight players are constantly sharing a world and it is up to you to cooperate, compete or simply coexist. This creates the ultimate zombie playground where you can live this second chance at life.
But having such an ambitious project requires a strong partner, able to not only deliver on this premise but also exceed it. With Yager we found such a developer. We are really excited working on this new shared survival experience where Paradise meets Hell, and hope you are too!