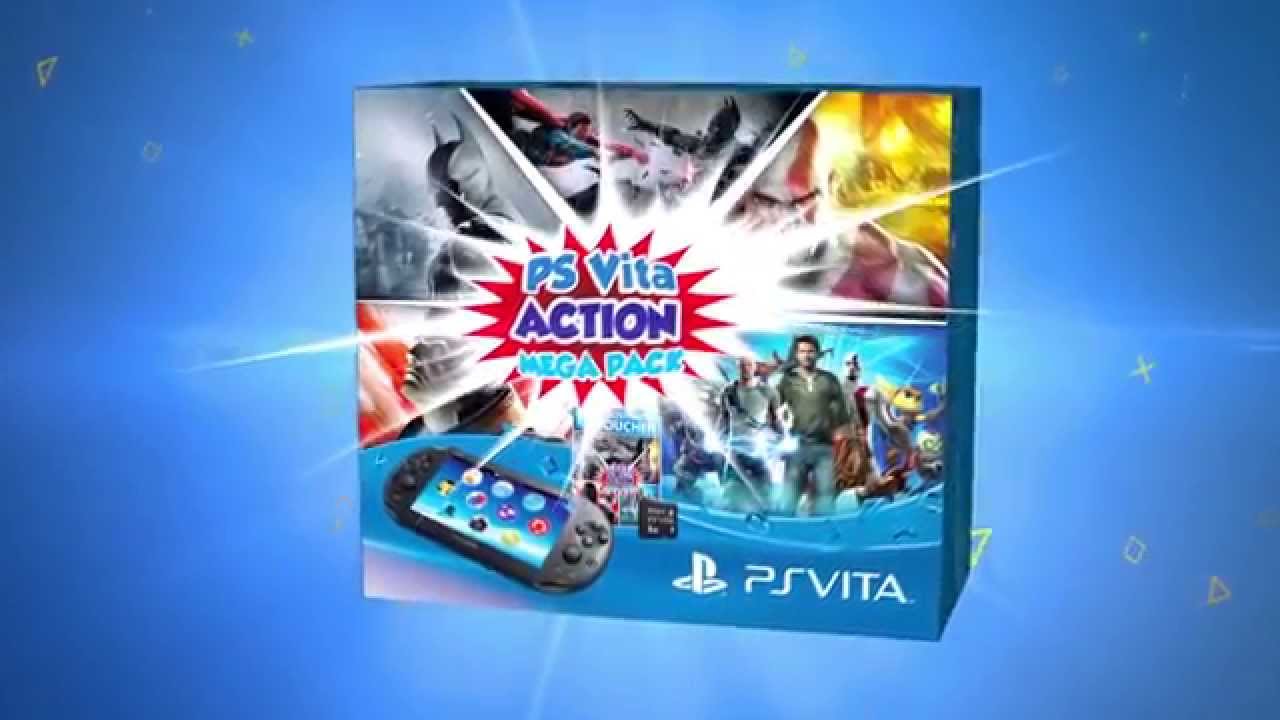 Five great games, a PS Vita and an 8GB memory card for €199.99
Hi everyone. Today I would like to share some great news about the latest addition to the popular PlayStation Vita Mega Pack series: the Action Mega Pack. It's crammed full of incredible games to get your pulse racing and comes complete with an 8GB memory card.
Here's the full list of games included:
As with all the other Mega Packs, there's a choice of two bundles:
The memory card bundle* comes with an 8GB memory card and a PlayStation Store voucher code to download all five games (RRP €39.99).
The PS Vita + memory card bundle** also includes an 8GB memory card and a voucher code for all five games, as well as a PlayStation Vita system to play them on (RRP €199.99)
The Action Mega Pack will be smashing its way into stores at the end of June – are you ready to join the fight?
* Available in Australia, New Zealand, UK, South Africa, Germany, Cyprus, Portugal, Finland, Norway, Sweden, Spain
** Available in, Austria, Czech Republic, Hungary, Ireland, UK, Bulgaria, Croatia, Iceland, France, Greece, Poland, Russia, Denmark, Germany, Portugal, Finland, Norway, Sweden, Spain