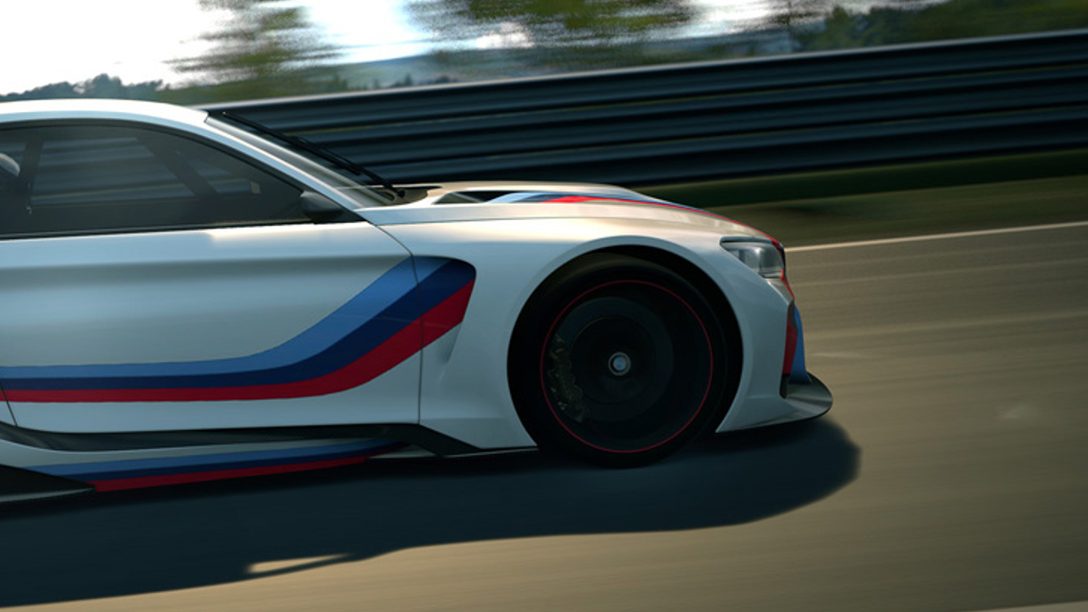 New BMW Vision Gran Turismo car plus features added to Replay and Watch Race modes
Hey everybody. We're really excited to roll out a new update for Gran Turismo 6 today, adding an all-new car and some great additional features.
Here's everything you can expect from Update 1.07, available for download now:
Vision Gran Turismo
The BMW Vision Gran Turismo is now available. Experience the modern road racer created by the BMW design team, resurrecting the excitement and passion of 1970's touring cars in present day form.
After the update has been installed, the car can be purchased from the Vision GT option within the CARS section in My Home. Alternatively, it is also possible to obtain the car by completing a lap (regardless of the lap time) in the new Seasonal Event, available only for a limited time.
Additional features in the Open Lobby
Endurance Race has been added to the Room Mode option within Basic Settings of the Event Settings screen.
Tyre/Fuel Depletion has been added to the Time Trial Settings options ("Off", "Normal", "Fast" or "Very Fast" can now be selected).
Start Type has been added to the Race Settings for Qualifier, Time Trial and Drift Trial, allowing you to select from Final Corner Start or Pit Start.
When Grid Start with False Start Check is selected in Race Settings, signal lights will be displayed as start indicators.
New features added to Replay and Watch Race modes
Button controls can now be used to switch between Full View and Live Timing, turn the Driver List Display ON/OFF, switch the Information Display and change the target car.
The Keyboard Switching Feature has been added. A USB keyboard can be used to switch the Information Display and to change the view.
For more details on each of the above features, as well as any previous updates, go to the online manual on gran-turismo.com.