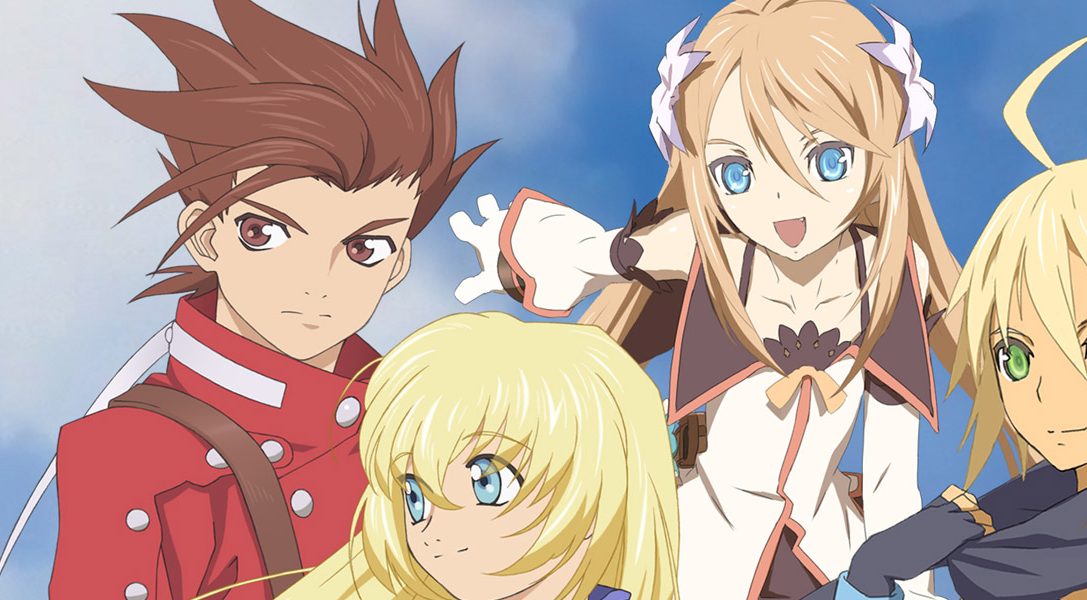 Find out what to expect from this classic JRPG compendium
Ten years ago, a JRPG legend made its way to the world, forever igniting a flame in the hearts of players that still burns a decade later with everlasting memories. Today, we at BANDAI NAMCO Games Europe are proud to launch Tales of Symphonia Chronicles on PlayStation 3: an HD remaster of Tales of Symphonia and Tales of Symphonia: Dawn of the New World. Head on a journey of world regeneration, and save two intertwined fates!
Tales of Symphonia was the entry in the Tales series that started it all in Europe, back on the Nintendo Gamecube in 2004. It has been given an HD lift along with its sequel, and boasts a lot of never before seen content in the West, previously exclusive to the Japanese PlayStation 2 version!


For the first time in Tales history, Japanese voice overs are available alongside the original English ones. The game features new sidequests and costumes for the characters, along with new Mystic Arte spells, and cut-in artworks by Japanese animation studio ufotable! There are also cameo costumes from Tales of the Abyss, Tales of Vesperia and Tales of Xillia 2 (coming soon!) to unlock from the start if you have save data from Tales of Graces f and Tales of Xillia.
We worked hard on making this launch a very special one, doing our best to involve the fans as much as possible: whether through voting on their favourite pre order item, or asking them which character avatars they'd prefer on the PSN.


We've also listened to what they asked for: the Japanese Collector's Edition. Packing chibi figurines of Lloyd, Colette, Emil, Marta and Tenebrae, a novel detailing the story between Tales of Symphonia and Tales of Symphonia: Dawn of the New Word, and the Original Soundtrack of both games, this edition was a sold-out success!
We're not done involving you, so Like us on www.facebook.com/tales and follow us on www.twitter.com/talesofu


If you missed out on this JRPG classic, now's the time to discover what many fans believe to be the best Tales game in the series. For me and many others, it was the game that started our love for the Tales franchise, and I would probably not be here today if it w for this game. Tales of Symphonia Chronicles is out now on PlayStation 3. Get more info on www.talesofgame.com.