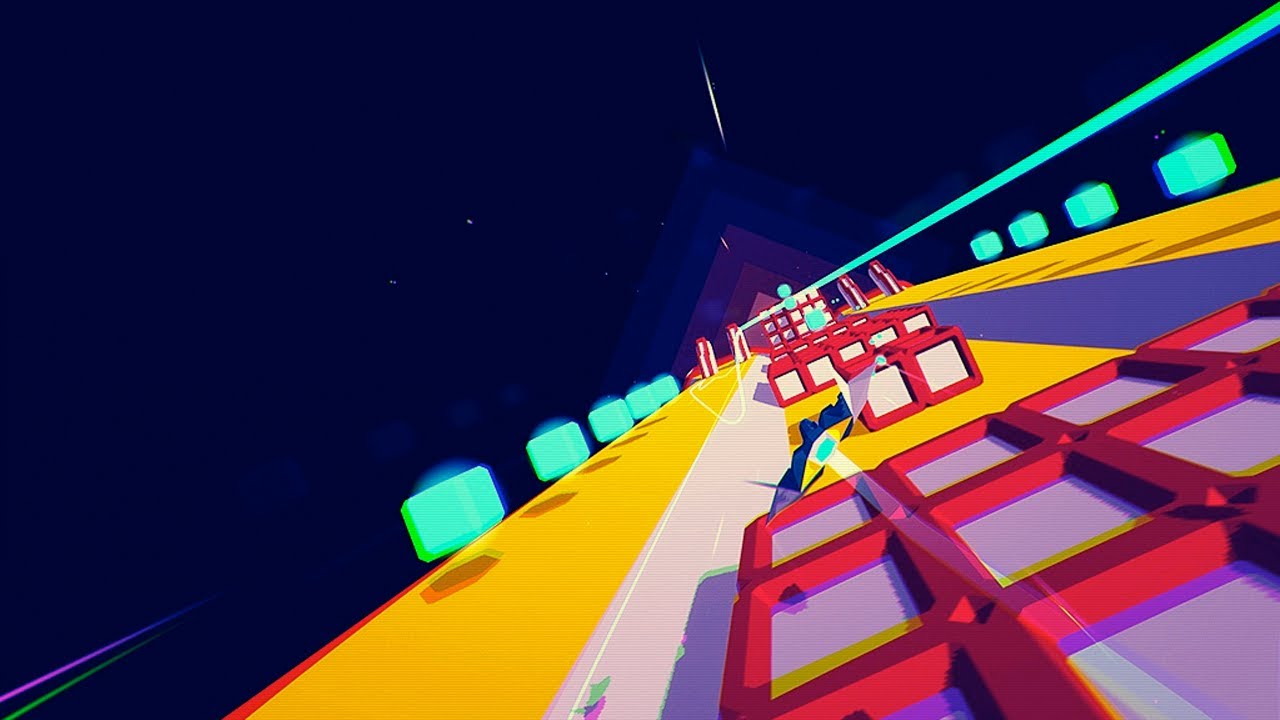 Acclaimed retro-arcader gets a handheld release with a host of upgrades
Hi PlayStation Blog readers! I'm Mauro Fanelli, co-founder of the two person Italian indie studio MixedBag, and I'm super excited to be here today to announce that our first game, Futuridium EP, is coming to PlayStation Vita in an all new, enhanced, expanded, turbo charged edition titled Futuridium EP Deluxe.
We started working on Futuridium as a side project with the idea of paying homage to the retro classic Uridium, a 2D top-down shoot' em up by Andrew Braybrook, one of our favourite Commodore 64 game from the '80s, with a total reinvention aimed to mix its fast paced action and the unique feeling of flying back and forth on enormous space dreadnoughts with full 3D gameplay and a retro, flat shaded look with tons of glitchy graphic effects.


We've put together a first prototype of the game with the basic game mechanics in place and… it worked! And that's not guaranteed at all in game development, so we continued to build on the formula, polish, play, rebalance, play a lot more, and, when we were presented with the opportunity to bring the game on PlayStation Vita we were like… okay, it's a perfect match, can we please start working on it NOW?
In Futuridium you are a lone starship pilot who gets lost in a dimensional loop just before a big space battle: with a limited and constantly depleting energy bar, your only hope is to fly as fast as possible over enormous space dreadnoughts and destroy all the cyan power cubes, replenishing your energy tank and revealing the dreadnought's power core, which must be destroyed to move on to the next ship.


You have no power-ups and limited control over your speed so you can only count on your reflexes, your dual lasers, the nimbleness of you starship and… the ability to turn 180° on the spot, an essential ability to navigate on the intricate passages on the dreadnoughts.
The gameplay is heavily score based – you can gain big multiplier destroying cubes and chain cubes together to get huge score boost. You can play it safe, but only taking big risks and learning the right path over the dreadnoughts will lead you to the top of the online leaderboards.


So what are we bringing to this new Deluxe version for PS Vita? Tons of new stuff:
New gameplay modes
New levels
New game mechanics
A graphic overhaul
More music
More speed
More enemies
Trophies!
New ways to crash and explode in a trillion colourful cubes (did we mention the game is super difficult?)
Ultra silk smooth 60 frames per second action
And on the music side, we're adding new tracks to the 45-minutes long original soundtrack, by the very talented musicians Qubit and le dégout. Here are two tracks for your ear pleasure:


Thanks for reading, we'll share more information about Futuridium EP Deluxe in the coming weeks and we'll be back soon with another game announcement. See you in the comment section, I'll be glad to reply to all your questions!
FaceBook: http://www.facebook.com/MixedBagGames
Twitter: http://twitter.com/mixedbaggames
Blog: http://blog.mixedbag.it