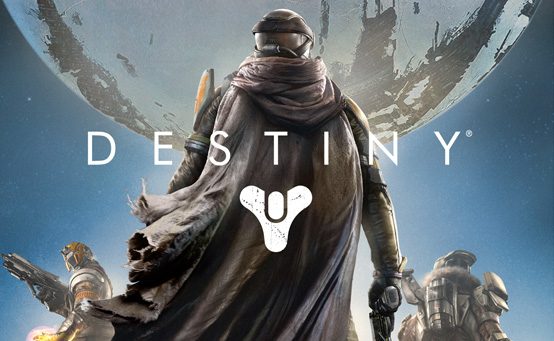 It's not often these days that we're treated to a few scares here and there in our games. That changes today with the arrival of Outlast for PS4. Dark, narrow corridors. Eerie silhouettes in the far distance. You wonder what lurks behind the corner and BAM! You just soiled yourself.
On a much less scary front is Surge Deluxe, a new and improved version of developer Futurlab's acclaimed PlayStation Mobile game. Surge takes popular match-three gameplay and adds an electrifying twist for added depth and bright results. See where you can place on the online leaderboards.
There's more too, including brand new clean 'em up Dustforce, the second episode of The Wolf Among Us, an open beta for high-flying Ace Combat Infinity and a range of great discounts in our new February sale that begins today.

New PlayStation Network content
Content list is subject to change – please stay tuned to your weekly Store Update for the most up to date listings. Listed savings are approximate, based on SRP excluding Special Offer pricing and should be considered as a guide only.
PlayStation Plus
Outlast (PS4) (Not available in India, Kuwait, Saudi Arabia, Turkey, Qatar, UAE)
WARNING: Contains adult themes. Only suitable for those aged 18 and over.
Sound Shapes (PS4/PS3/Vita Cross-Buy) (Only available in India, Kuwait, Saudi Arabia, Turkey, Qatar, UAE)


PlayStation 4

Outlast
Price: £15.99/€18.99
PEGI: 18
Availability:Not available in India, Kuwait, Saudi Arabia, Turkey, Qatar, UAE


PlayStation 3

Adam's Venture: Chronicles
Price: £9.69/€11.99
PEGI: 7
Availability: Not available in Australia, New Zealand




Ace Combat Infinity beta
PEGI: 12




Castlestorm Complete Edition (Cross-Buy)
Price: £11.99/€14.99
PEGI: 12




Dustforce
Price: £7.99/€9.99
PEGI: 7


NAMCO Fighter Collection (Tekken Tag Tournament 2 + SoulCalibur V)
Price: £19.99/€29.99
PEGI:16




The Wolf Among Us
The Wolf Among Us – Episode 2: Smoke And Mirrors
Price: £3.99/€4.99
PEGI:18


PlayStation Vita

Castlestorm Complete Edition (Cross-Buy)
Price: £11.99/€14.99
PEGI: 12




Doodle God + Doodle Devil
Price: £6.49/€7.99
PEGI: 12




Dustforce
Price: £7.99/€9.99
PEGI: 7




Surge Deluxe
Price: £3.99/€4.99
PEGI: 3


PS4 DLC
Lego Marvel Super Heroes
Asgard Pack (£1.69/€1.99)
Super Pack (£4.25/€4.99)
Killzone Shadow Fall
Athena Voice Pack (£3.40/€3.99)
Groovy Automata Skin (£1.69/€1.99)
Zebra Automata Skin (£1.69/€1.99)
PS3 DLC
Dead or Alive 5 Ultimate
Private Paradise Set (£19.99/€24.99, £2.39/€2.99 each)
Tropical Sexy Costume Set (£11.99/€14.99, £1.99/€1.59 each)
Rocksmith 2
R.E.M. – Everybody Hurts (£2.39/€2.99)
R.E.M. – Shiny, Happy People (£2.39/€2.99)
R.E.M. – The One I Love (£2.39/€2.99)
R.E.M. – What's The Frequency, Kenneth? (£2.39/€2.99)
R.E.M. – Überlin (£2.39/€2.99)
Rem Song Pack (£9.69/€11.99)
Weezer Song pack (£9.69/€11.99)
Saints Row IV
Bling Bling Pack (£2.39/€2.99)
College Daze (£2.39/€2.99)
Game On (£2.39/€2.99)
Gamestop Warped Weapon Challenge (£0.79/€0.99)
Reverse Cosplay Pack (Free)
SingStar
Valentines 2014 Limited Edition (£5.35/€3.99)
Availability change
Young Justice: Legacy (PS3) – Now available in Russia, Ukraine
Price drop
Tekken Tag Tournament 2 (PS3) – Now £15.99/€19.99