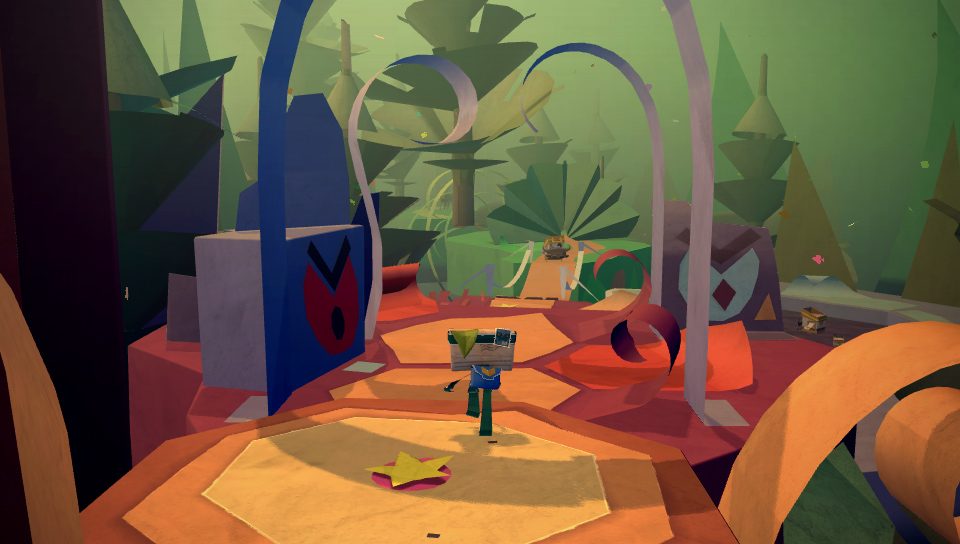 Hello again! We do hope you've been enjoying our Behind the Scenes Tearaway mini-series. For the fourth video in our little collection, we wanted to show you why this papery platforming adventure really couldn't have been made for any other device or console.
On your quest to help iota or atoi deliver their very special message to you, you'll solve perplexing puzzles with the tilt; defeat your enemies with the front touch pad; capture and customise your journey together with the front and rear cameras and microphone; and, best of all, reach into the game with the rear touch pad. It truly is a 'hands-in' experience (sorry).
For those of you who are not yet proud owners of a PS Vita, we're pleased to announce that we have made two very special Tearaway bundles*. One comes with a PS Vita (WiFi) and the splendiferous Tearaway ….

….and the other includes the PS Vita (WiFi), a voucher for the full game and a 4GB memory card.
And for those of you living in the UK you can also get your hands on an extra special bundle which includes:
PS Vita (WiFi)
Voucher code for Tearaway
Voucher code for LittleBigPlanet Vita
16 GB memory card
How marvellous! Don't forget there's still over a week to pre-order Tearaway before its 22nd November launch, and please stay tuned for the final videos in the series next week.
*Participating retailers/countries only