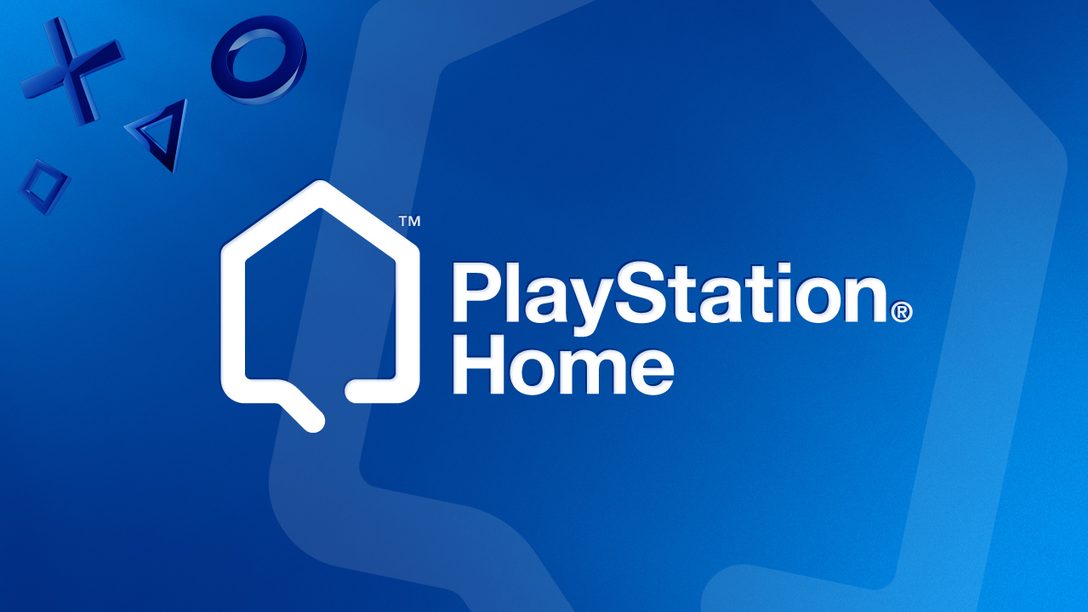 Home will briefly be offline from 8.00 a.m. BST on Wednesday 31st July for routine maintenance. Here's what to expect after the update…
Doctor Who
Visit the Doctor Who TARDIS Open House and check out the brand new Dalek, Cyberman and K-9 Active Furniture items from BBC Worldwide Limited. Explore the entire space to locate the FREE Doctor Who reward items.
David Guetta World
Music Unlimited and Vidzone present David Guetta World in Home from 31st July until 9th October! There will be exclusive video content updated weekly including never seen before footage with huge artists and virtual rewards. There is also a competition to win VIP access to Pacha Ibiza (40th Birthday) with David Guetta in residency, don't miss it out!
nDreams – Blueprint Update 1.2 and Sale
When Blueprint Home launched a year ago it was the first time that Home users were given the chance to create their own apartments and have several different apartment layouts all for one price. The piece of feedback we received the most was that users wanted to ability to save different furniture layouts and unfortunately that wasn't possible… Until Now! Blueprint: Home 1.2 sees the best apartment creation tool in Home updated to include furniture layout saves and we are excited to see what creations the Home community can come up with.
Pottermore™ at PlayStation Home
The Hogwarts™ library is now also available to explore. Here you can gather fragments of the Harry Potter™ stories and piece them together, or simply soak up the atmosphere amongst the library's musty shelves. Challenge an opponent to a game of Wizard Chess, and for the first time ever venture out of bounds and into the Forbidden Forest, where you can challenge friends and foes alike to a Broomstick Race! Don't forget that you can link your PSN ID with your Pottermore.com account to access additional content.
VEEMEE
Summer Sale
There are massive discounts on modular furniture this week! Get every Modular Sofa colour in the great "Idea – Modular Couch – Ultimate Bundle". Or for those seeking the complete package, take a look at the "Ultimate Modular Bundle". This includes all 45 Modular Kitchen items, all 48 MyBedroom items and all 48 Idea – Modular Sofa items.
3D Printer
There are some amazing new additions to the 3D Printer this week. Check out the Robo-Cat or Robo-Dog, the pinnacle of pet based robotic technology. Show someone you care and send them Love Heart Chocolates or even a Wedding Ring. Owners will receive 5 rewards for entering the scene and a further 2 rewards for solving the pumps puzzle.
Acorn Meadows Park Apartment
Enjoy the sun in this beautiful lakeside apartment complete with a spacious gazebo. Owners of the apartment will also be given 6 furniture items on first entry. You can also visit as a guest for one week only through the "Open-House" version of the Apartment found on the Navigator.
BMX Bikes
Jump on your all new BMX Trick Bikes and perform a selection of daring tricks and stunts for others to admire! Each bike comes with a different trick for you to perform. Bunny hop your way to fun with these fantastic new BMX Trick Bikes.
MyGym
Get yourself in shape with all new MyGym equipment. Each piece of equipment has a rhythm based mini game that allows you to earn points and level up. Each level up rewards you with 30 MyGym Tokens that can be spent in the MyGym store.
Wrangler
This week, the Wrangler clothing range introduces a wide selection of new additions to your wardrobe. Look very stylish in the Spencer Safari Khaki Jeans for men or alternatively expose your shoulders to that summer sun with the Allie Tank Top for women.
Digital Leisure – Casino
Earlier on this month Digital Leisure showcased Video Blackjack in their Leaderboard Event Room and now it is live in The Concourse for everyone to play! There are 3 brand new rewards just waiting for you to win. Head on down to the lower section of The Concourse and try your luck today. Play 7 hands of blackjack at once; it's just you versus the dealer.
Granzella – Tennis Set
Colourful, sporty tennis wear is here! Men, hit the court in a refreshing polo shirt, shorts, shoes, and sun visor with a ball and racket ready in your hands. Women, in addition to the same items seen in the men's set, you'll be able to dazzle on the court dressed in a skirt or a one-piece dress with this 12-piece set.
Konami – Gogo Girls
This week there is another update to the popular Raver line. Buy a multitude of clothing pieces for go-go dancing. Impress the rest with your dance moves while you wear these appealing clothing items.
That's all for now. See you in PlayStation Home!