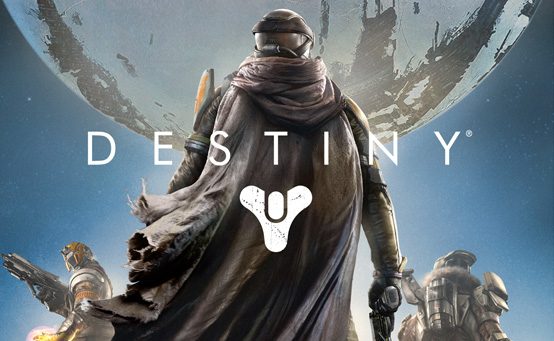 There's a fair bit going on this week, so let's get right into it!
Indebted to the wrong people, BioShock Infinite's Booker DeWitt must rescue Elizabeth, a mysterious girl imprisoned in the sky-city of Columbia. Forced to trust one another, they harness an expanding arsenal of weapons and abilities, as they fight on zeppelins in the clouds, along high-speed Sky-Lines, and down in the streets of Columbia.

Join master thief Sly Cooper on an adventure through the ages. A time-travelling villain is scouring the past to pinch the Cooper clan's biggest burgling secrets. Can Sly thwart the cunning crook before his family's legacy is lost forever? Buy it for PS3 and get the PS Vita version included!
Enjoy the crazy action, technical fighting, and blockbuster stages from the acclaimed Dead or Alive 5, with tons of added new features for PS Vita! Fight up-close and personal with your favourite characters using simple taps and swipes in Touch Fight, step up your game with triple the frame data in Training Plus mode, sync costumes and save data with your PS3, and more!
And, that's not all. There's Tales of Graces f, Army of Two: The Devil's Cartel and all manner of DLC content to expand your games further.
No, we're still not done! You may have noticed we also kick off the Spring Sale  (or Autumn for our Southern Hemisphere friends) today, with a ton of content on offer. Combined with this, there's the Egg Hunt where you'll definitely find some interesting offers, so keep an eye out for those.
Finally, if you haven't got a PS Plus subscription or you're almost running out, then take advantage of our current promotion – buy a one year subscription and get 90 days free. Not bad, eh?
New PlayStation Network content
Content may be added or removed, or move dates – please stay tuned to your weekly Store Update for the most up to date listings. Listed savings are approximate, based on SRP excluding Special Offer pricing and should be considered as a guide only.
PS3 games
Army Of Two: The Devil's Cartel (Available from 28th March)
Price: £59.99/€69.99
PEGI: 18
Availability: Not available in Austria, UAE



Bioshock Infinite
Price: £49.99/€59.99
PEGI: 18
Availability: All



Dead or Alive 5 Plus (PS Vita) & Dead or Alive 5
Price: £59.99/€69.99
PEGI: 16
Availability: All



Defiance (available from 2nd April)
Price: £49.99/€59.99
PEGI: 18
Availability: All



Dynasty Warriors 7 Empires
Price: £34.99/€44.99
PEGI: 16
Availability: All



Foosball 2012
Price: £3.99/€4.99
PEGI: 3
Availability: Not available in Australia, New Zealand


PSN Picks: Killzone HD + Infamous: Festival Of Blood
Price: £15.99/€19.99
PEGI: 18
Availability: All



SEGA Fight Pack
Price: £4.49/€5.49
PEGI: 12
Availability: All



SEGA Vintage Collection: ToeJam & Earl
Price: £4.49/€5.49
PEGI: 3
Availability: All



Sly Cooper: Thieves In Time (Cross-Buy) (Available from 28th March)
Price: £19.99/€29.99
PEGI: 7
Availability: All



Tales of Graces f
Price: £34.99/€44.99
PEGI: 12
Availability: All



Tiger Woods PGA Tour 14
Price: £59.99/€69.99
PEGI: 3
Availability: Not available in Bulgaria, Croatia, Greece, Hungary, Israel, Luxembourg, Poland, Portugal


PS3 demos (Free)
Fuel Overdose
PEGI: 12
Availability: Not available in Australia, New Zealand


PS Vita games

Dead Or Alive 5 Plus
Price: £34.99/€39.99
PEGI: 16
Availability: All



Dead or Alive 5 Plus & Dead or Alive Paradise
Price: £44.99/€49.99
PEGI: 16
Availability: All



Foosball 2012
Price: £3.99/€4.99
PEGI: 3
Availability: Not available in Australia, New Zealand



Sly Cooper: Thieves In Time
Price: £19.99/€24.99
PEGI: 7
Availability: All


PS2 games
Lakemasters Ex
Price: £3.99/€4.99
PEGI: 3
Availability: Not available in Belgium, Denmark, Finland, Netherlands, Norway, Poland, Portugal, Russia, Sweden, Ukraine




Robot Warlords
Price: £3.99/€4.99
PEGI: 12
Availability: Not available in Belgium, Denmark, Finland, Netherlands, Norway, Poland, Portugal, Russia, Sweden, Ukraine


PS3 DLC
Prices: £0.99/€1.19 (limited time offer)
Availability: All
Prices: £0.99/€0.79
Availability: All
Prices: £9.99/€7.99
Availability: All
Fist Of The North Star: Ken's Rage 2
Availability: All
Hyperdimension Neptunia Victory
Availability: All
LittleBigPlanet (Cross-Buy)
Availability: All
Magic 2013
Availability: All
Prices: £1.59/€1.99
Availability: All
Availability: Not available in Bulgaria, Croatia, Czech Republic, Greece, Hungary, India, Israel, Kuwait, Luxembourg, Poland, Qatar, Russian Federation, Saudi Arabia, Slovenia, South Africa, Turkey, Ukraine, UAE
Availability: All
Prices: £7.99/€9.99
Availability: Not available in New Zealand
The Pinball Arcade (Cross-Buy)
Availability: All
Availability: All
Availability: Not available in South Africa
PS Vita DLC
Prices: £0.99/€1.19 (limited time offer)
Availability: All
Availability: All
Prices: £5.99/€7.49
Availability: All
LittleBigPlanet (Cross-Buy)
Availability: All
The Pinball Arcade (Cross-Buy)
Availability: All
Soundtracks
Agarest: Generations of War 2
Agarest: Generations of War Zero
Sly Cooper: Thieves in Time