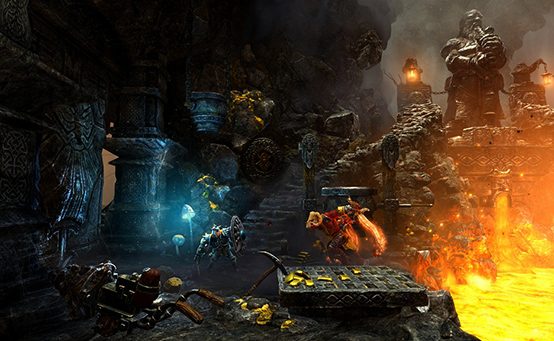 This is Hideo Baba, producer of the Tales of franchise. I'd like to take this opportunity to thank all of our fans in Europe. It's been an absolute pleasure attending various overseas events and interacting with so many of you. I really feel like we've been able to sustain our franchise for 15 years because of such a loyal fanbase. I cannot thank you enough.
I'm happy to announce that we'll be digitally distributing Tales of Graces f on the PlayStation Network next week. It will be released in Europe on 27th March. I strongly urge anyone unfamiliar to the series to give it a shot. An epic adventure of unimaginable proportions awaits you!

We will have two versions of the game available next week; the Standard Edition (€44.99/£36.99) and Knight Edition (€59.99/£48.99). The Tales of Graces f: Knight Edition will come bundled with more than 10 DLC items to help new adventurers on their quest, including increased stats, health and currency.
In addition, the Western release of Tales of Xillia is right around the corner in summer of 2013. It's been quite some time, but well worth the wait!
For the first time in the franchise, you'll be able to select between two main characters and experience the game from two different perspectives. It's all up to you whether you want to play as the male or female protagonist.
Tales of Xillia has been a culmination of all our development efforts over the years, so I can't wait for our Western fans to try it out.
We have a lot more events planned until the release of Tales of Xillia, so I strongly urge you to come visit us when you have the chance. I look forward to meeting all of you. We're planning on making this a Tales of filled year, so we have a lot of surprise announcements lined up. Be sure to stay tuned and not miss a beat.
Thank you again to all of our fans who have supported us over the years. We hope for your continued support in the year 2013.