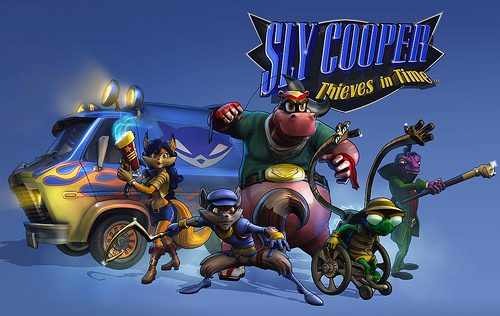 Hi Sly fans. We're counting down the days now – it's less than two weeks until Sly Cooper: Thieves in Time hits the shelves and we are super excited about the imminent launch on 27th March.
In his latest adventure, Sly and his mischievous gang have to travel through time to rescue the Thievius Raccoonus – a family heirloom passed down from generation to generation containing all of Sly's ancestors best-kept secrets. It's an epic adventure complete with the beloved franchise's signature action-adventure platforming gameplay and humorous writing Sly fans know and love.
We'd love to tell you more, but really, who better to spill the beans than Sly himself? Check out the new video above – it will certainly whet your appetite!

Also, don´t forget to visit Playstation Store where you can download Thieves in Time demo and give it a go before it arrives in stores!