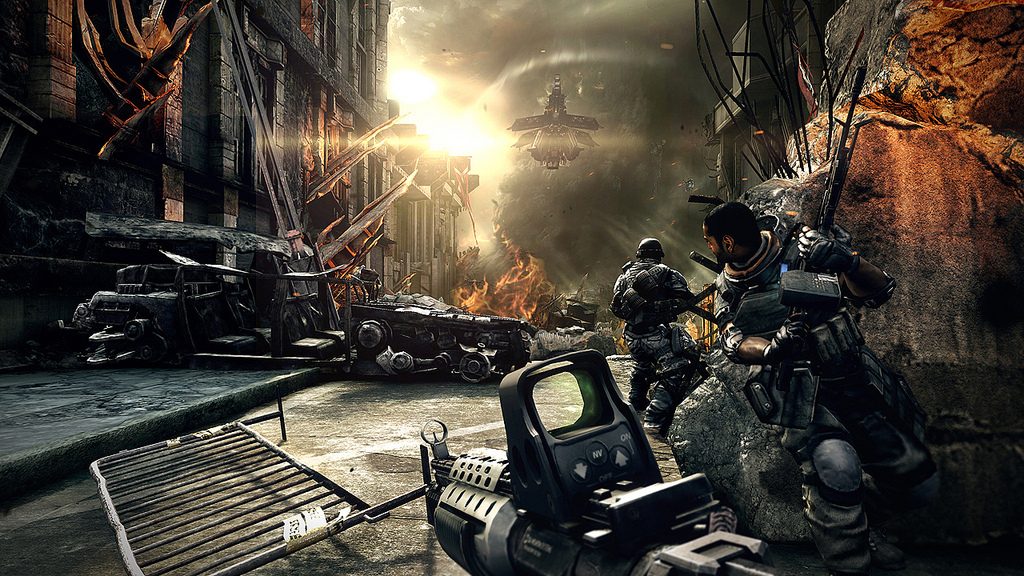 Just two more weeks until the Killzone Trilogy bundle is launched. There's only one way to properly celebrate such an occasion: organise a post-launch Double XP Weekend!
From Friday, 26th October at 5:30pm UK time, until Monday, 29th October at 9:00am UK time, you can earn twice the regular amount of XP during online multiplayer matches of Killzone 2 and Killzone 3.
If you're new to the Killzone universe, this is your chance to catch up with the higher ranks! If you're a hardened veteran, this is a great opportunity to revisit some of your favorite maps!
As a reminder, Killzone Trilogy not only includes Killzone HD, Killzone 2 and Killzone 3, but also every multiplayer map pack for Killzone 2 and 3. The full set of map packs is as follows:


Killzone 2 Map Pack Bundle
Steel & Titanium Map Pack
Flash & Thunder Map Pack
Napalm & Cordite Map Pack
Killzone 3 Map Pack Bundle
Killzone 3 Steel Rain Map Pack
Killzone 3 Retro Map Pack
Killzone 3 From The Ashes Map Pack
The Killzone Trilogy bundle will be available in stores on 24th October at an RRP of €49.99/£39.99. In the UK, the bundle is available exclusively via GAME retailers.
Mark these dates in your calendar and keep checking Killzone.com and the PlayStation Blog, because we'll have more exciting Killzone news soon!